News
Battlefield 5: Battle Royale Mode Gameplay Trailer
Battlefield 5's Firestorm battle royal mode will feature large-scale squad battles. Here's when you'll be able to play it: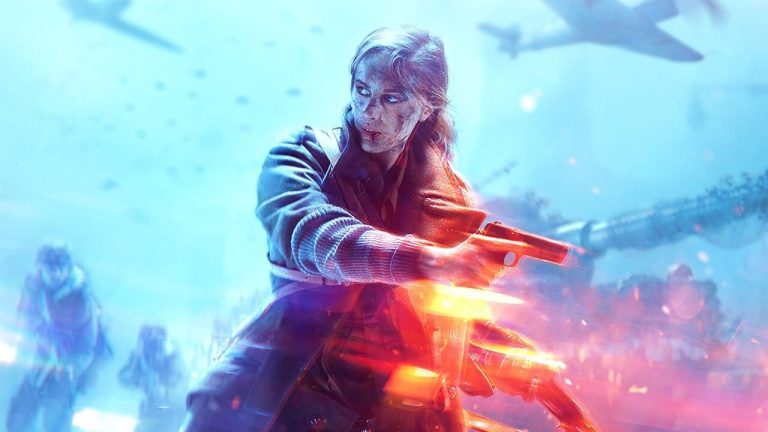 We've finally got a new trailer and release date for Firestorm, Battlefield V's new battle royale mode. While this trailer is largely cinematic, it does reveal quite a bit about the upcoming mode. 
For instance, it seems that vehicles will play a major role in this battle royale mode. Most of the preview is devoted to showcasing the various land, sea, and air vehicle options that players will find scattered across the mode's map. It also seems like Firestorm may place a larger emphasis on the danger of its closing circle (a sweeping fire) given how much attention the flames receive in this latest preview. We'll know for sure what this mode has in store for us when it launches on March 25.
The first time we saw Battlefield V's Firestorm mode was during a live stream event last year. Firestorm is Battlefield's take on the battle royale mode, but it's not quite like most of the popular battle royale modes out there. Firestorm sees 16 teams of four players battle across an open-world map described as the largest in the franchise's history. Based on the size of the Battlefield maps to date, that's actually saying something. 
This map is filled with vehicles, weapons, and destructible environments that will ideally help you eliminate your competition. It appears that the size of the map will slowly be shrunk by a giant ring of fire that closes in on the player. It's not entirely clear how quickly this ring of fire moves, but we imagine that it will work like most other battle royale games (which is to say that it will work in stages that allow you a little breathing room). 
The fact that the brief section of this trailer devoted to Firestorm focuses on the vehicles is probably not a coincidence. Fortnite features relatively few vehicles and PUBG's vehicles are largely for darting around the map as quickly as possible, but it seems like Firestorm is going to allow you to utilize tanks and other high-impact combat vehicles within the designated play zone. You can see more of how this will all work by checking out this new gameplay trailer that breaks down the mode.
What's especially interesting about Firestorm is that it doesn't sound like it's going to be a tacked-on battle royale mode that is designed to remind you of other popular games. The idea of a large-scale squad battle is both true to the spirit of the Battlefield series and a mode that Battlefield fans will be happy to try out based solely on the reason that they play Battlefield in the first place. We've seen Apex Legends up the ante on how squads work in a battle royale game, and Firestorm may find new ways to utilize that mechanic.
Sadly, though, that's all still a bit speculative at the moment as we're still waiting to hear more about how this mode will work and what it looks like in action. Do you start with standard gear (or no gear)? How do classes come into play? Is there some kind of revival system? Once questions like these are answered, then we should have a better idea regarding whether or not you should be truly excited about this addition to the Battlefield family.
Matthew Byrd is a staff writer for Den of Geek. He spends most of his days trying to pitch deep-dive analytical pieces about Killer Klowns From Outer Space to an increasingly perturbed series of editors. You can read more of his work here or find him on Twitter at @SilverTuna014.