News
Battlefield 1's Prologue Showcased in 12-Minute Video
If this is just the prologue, we can't wait to see what the later missions have in store.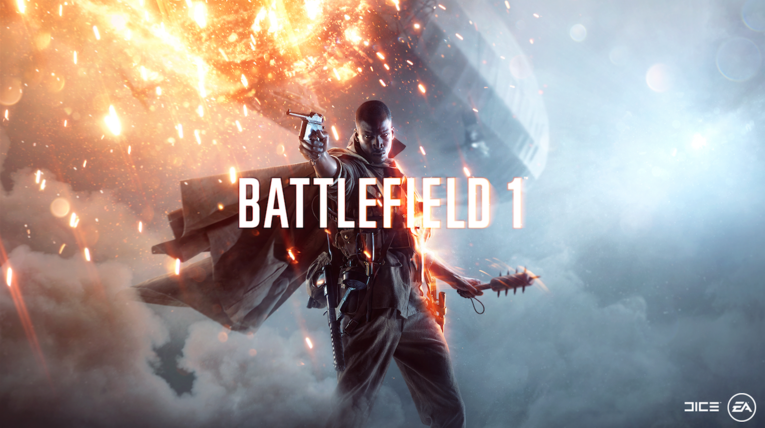 Battlefield 1 Latest News
Not long after confirming that Battlefield 1's campaign will be comprised of five separate war stories, developer EA Dice has provided footage of the game's prologue stage that really emphasizes just how chaotic the single-player missions will be. 
*Warning* This is a nearly full playthrough of the prologue, so stay away if you're trying to avoid all spoilers. 
Developer EA Dice has revealed the names and details of the five campaigns that will comprise Battlefield 1's story mode. They are as follows:
Friends in High Places: A dogfighting campaign that pits a British squadron against German forces.
Nothing is Written: Join the famous Lawrence of Arabia in a fight against the Ottoman Empire
Through Mud and Blood: Follow a Mark V tank crew stationed in France.
Avanti Savoia: Use an armored suit to assist an Italian regiment looking to siege a fort in the mountains. 
The Runner:  An Anzac runner (you) must deliver a message to the Ottoman empire during a naval invasion. 
We've heard relatively little about Battlefield 1's single-player mode since it was first confirmed, but this new trailer goes a long way to hyping us up for the game's campaign by showcasing scenes of pure chaos mixed with brief glimpses of the story's main characters:
EA DICE has confirmed which maps and modes will launch with Battlefield 1. The maps will be:
 – Ballroom Blitz
 – Argonne Forest
 – Fao Fortress
 – Suez
 – St Quentin Scar
 – Sinai Desert
 – Amiens
 – Monte Grappa
 – Empire's Edge
The available modes will be Conquest, Domination, Operations, Rush, Team Deathmatch, and War Pigeons. War Pigeons is certainly the unique mode of the lineup as it sees players do battle over a pigeon coop used to call in a game ending artillery strike. Full details on the maps and modes can be found here and here.
Battlefield 1 isn't even out yet, and EA is already shaping its DLC schedule. 
In December, players will be able to download Battlefield 1′s first DLC map, Giant's Shadow, for free. This map will be based on 1918's Battle of the Selle and features a lavish countryside environment that has fallen under the shadow of a "massive crashed airship." The specific release date for this map is unknown, but you can find the full, currently available details regarding it over at the Battlefield 1 website. 
A new trailer for Battlefield 1 arrived at the EA Play E3 press conference, showing off tons of in-game footage and gameplay. Check it out:
Speaking at the Bank of America Merrill Lynch 2016 Global Technology Conference (via GameSpot), EA CFO Blake Jorgensen talked a bit more about the process of bringing World War I to the franchise. 
"We were worried that many of the younger consumers out there didn't know that there was a World War 2 or Vietnam, so World War 1…" said Jorgensen. "I think what people don't understand about World War 1 is the technology shift that went on during the war. People started the war on horseback and ended the war with airplanes and tanks and battleships and submarines. And that's a huge opportunity for us to be able to do a video game around."
We'd agree with Jorgensen that World War I is a less conventional choice then, say, a World War II shooter, but if fan reaction has proven anything thus far, it's that risk can pay off. Not many shooters have ever taken place in the more technologically-primitive World War I, and that's what makes Battlefield 1 all the more exciting. 
Battlefield 1 Trailer
Electronic Arts and DICE have announced a new entry in the Battlefield series, Battlefield 1, which is set during World War I—a series first. The new game introduces players to trench warfare, the massive tanks of the era, mustard gas, and gas masks, as well as more of a melee focus to combat. The game will also include dogfights on biplanes and giant airships. 
"Tanks, planes, machine guns, artillery – a lot of the tech you've used in other Battlefield games was perfected during this era, letting the classic Battlefield DNA shine through," said EA in a blog post.
EA teases that the game will include battles fought on land, sea, and air. Locations in the game include France, Italy, and the Arabian Desert.
Here's the first trailer:
Battlefield 1 Release Date
Battlefield 1 will arrive on October 21, 2016 for XBO, PS4, and PC. But you can get your hands on the game on October 18 if you pre-order the Early Enlisters Deluxe Edition, which comes with extra vehicles, weapons, and emblems. That edition will run you $79.99.
EA Access will also be able to play for a limited time before the official release date. No date on when that special trial will be. There will also be an open beta of the game at an undisclosed date. 
Battlefield 1 Multiplayer
Not much has been revealed about Battlefield 1's multiplayer mode yet, but here's what we know so far:
Matches will take place over land, sea, and air. Biplanes, airships, trench warfare, tanks, and more will appear in battle. 
Additionally, there will be four classes in the game—Assault, Medic, Scout, and Support. Since Battlefield 2, Assault and Medic classes have been fused together as one class, so this is a return to classic character roles. 
There will be an open beta of the multiplayer mode later in the year. 
Battlefield 1 Images
Here are the first screenshots from Battlefield 1:
[gallery:0]
Battlefield 1 Bundle
A collector's edition was also revealed for $219.99, including the following:
Battlefield 1 Deluxe Edition Base Game
Collector's Edition Statue (14″ Tall)
Exclusive Steel book
Exclusive cloth poster
Deck of playing cards
Messenger pigeon tube with exclusive DLC content
Exclusive patch
Premium packaging
Battlefield 1 Details
EA boss Patrick Soderlund talked a bit about how DICE convinced him that taking Battlefield to World War I was the right move for the franchise. According to Soderlund, he "absolutely rejected" the idea at first. 
"It wasn't the most obvious choice. When the team presented to me the idea of World War I I absolutely rejected it. I said 'World War 1 is a trench war, it can't be fun to play.'"
But apparently DICE persisted, and even created a short demo that finally convinced Soderlund that World War I was the way to go. And it's paid off. Fans seem extremely enthusiastic about the return to a historic conflict after years of military shooters being dominated by modern or future war scenarios. 
"The team continued and persisted in the fact that this can be fun, and showed up with a very short demo that convinced me at least that this was the right path. The good news is whenever you take creative risks and it works, you actually can get to substantial success."
The reaction to the reveal trailer, which you can watch below, is certainly evidence that EA and DICE are doing something right with Battlefield 1. Of course, we've only seen the tip of the iceberg. Electronic Arts will be showcasing Battlefield 1 pretty heavily at its EA PLAY event in June. 
More on Battlefield 1 as we learn it!