News
Battlefield 1: Turning Tides DLC Trailer & Details
The water puns are abundant in this upcoming amphibious expansion.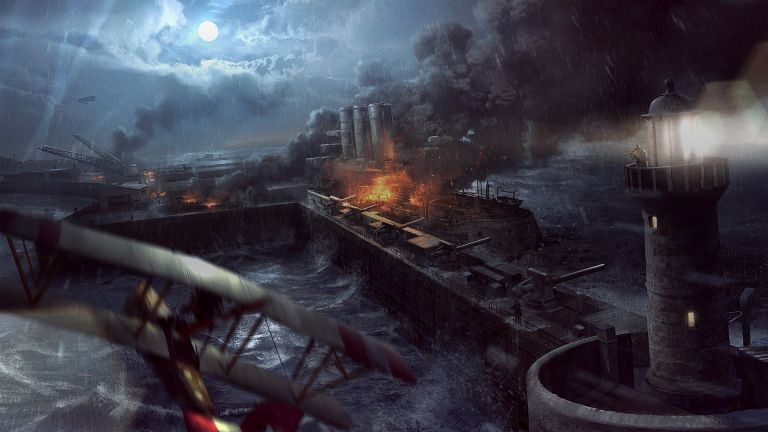 We thought quite highly of Battlefield 1 at the time of its release. Since then, the game has only grown and become an even more generous offering of WW1 shooter content. 
The next addition to Battlefield 1 is a promising DLC pack titled Turning Tides. 
According to the official Battlefield website, Turning Tides will be released in two parts. The first part drops on December 11 and is highlighted by the addition of a new operation set in 1915. This operation sees you take part in the amphibious assault of the Gallipoli peninsula. The campaign will take place across two new maps being added to the game, Cape Helles and Achi Baba. Additionally, this initial update will add eight new weapons to the game (six guns and two melee weapons). There's no word on the full list of weapons being added to the game, but we do know that the M1917 Trench Carbine and Maschinenpistole M1912/P.16 will be featured in the first part of the expansion. 
The second part of this expansion will drop in January 2018. This release also features two new maps – Zeebrugge and Heligoland Blight – as well as the addition of the British Empire: Royal Marines faction and the new C-Class Airship vehicle. 
This expansion will also incorporate the previously announced Conquest Assault mode to the game. This new mode will see a team of defenders try to hold several map points against an assaulting squad. Battlefield 1 players can also expect to see a variety of Service Assignments, Specializations, Dog Tags, Service Stars, Medals, and Ribbons added to the game alongside these releases. 
Those who purchased the Battlefield 1 Premium Pass will be able to access the Turning Tides content early (or at least on their scheduled release dates). Everyone else will need to wait a couple of weeks in order to purchase them as separate content releases. 
EA is also offering players the chance to try out some of the game's DLC for free. Between November 22 and December 4, everyone will be able to play the Name of the Tsar and They Shall Not Pass content updates. Those same pieces of content will be available between December 8 and December 10.