News
Battle Kid Will Be Released For the Famicom in Japan
Retro action game Battle Kid can only be played on the Famicom and NES.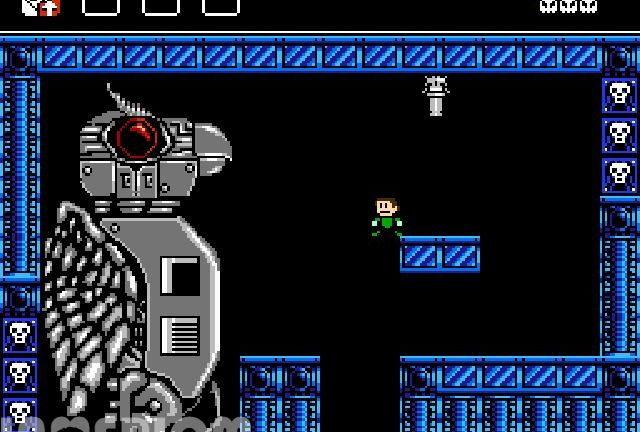 Japan is getting a brand-new (kind of) Famicom game in 2018. 
See, back in 2010, Sivak Games developed a homebrew 2D platformer called Battle Kid: Fortress of Peril. The title was very similar to the NES Mega Man games in many respects. That includes projectile-based action, plenty of instant death obstacles, and lots of restarts after you inevitably fall victim to one of the game's many challenges. It was a cute little title, but you probably wouldn't look at it twice if you came across it online. 
However, Battle Kid wasn't just an online game. Battle Kid was actually released via NES cartridges and could only be played via NES consoles. Essentially, that may make it the final NES game. While there have been many requests for the game to be released digitally, Sivak Games has so far refused to distribute the title via any other format besides the NES. 
Until now, that is. Starting in September, gamers in Japan will be able to purchase Battle Kid for the Famicom for the somewhat high price of 4,980 yen (about $45). The title will be localized for Japanese markets, but there's no word on whether that localization will include any changes beyond any changes required by the obvious difference in languages. That includes a new title for the game's Famicom release, Battle Kid: A Perilous Trap (a rough translation could also turn the title into Battle Kid: A Dangerous Trap). 
The practice of releasing modern (or modern-ish) games on classic platforms has become somewhat more popular in recent years, but it certainly hasn't reached the levels of the vinyl record industry's revival. Sivak Games refusal to release Battle Kid via other platforms is certainly an odd move even for a time when gamers are clearly craving retro experiences more than ever. 
So if you really want to prove your "hardcore gamer" status, be sure to import a copy of Battle Kid for your imported Famicom when the game releases this September. 
Read the Den of Geek SDCC 2018 Special Edition Magazine Here!