News
Batman Arkham Developer Won't Reveal New Game at E3 2019
If you were hoping to see a new Batman Arkham game unveiled at E3 2019, think again...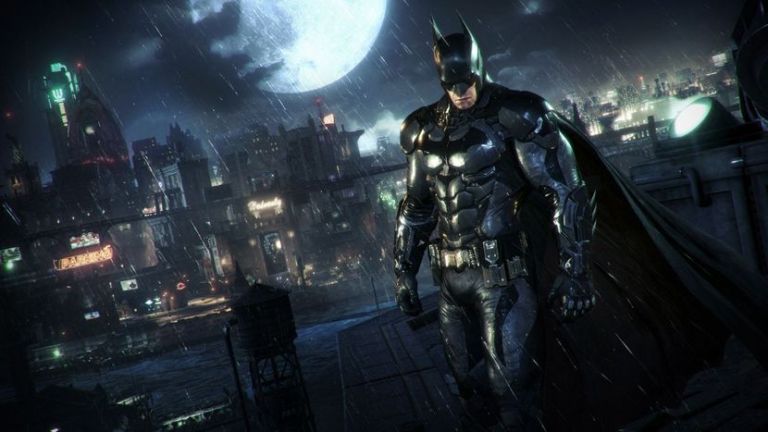 Rocksteady, the studio behind the Batman Arkham series, has confirmed that it won't be unveiling a new Batman game at the impending E3 2019 conference. In fact, the Rocksteady team won't be announcing anything or even attend the convention.
Sefton Hill, a co-founder of Rocksteady Studios and regular game director for the company, has taken to Twitter to address his followers: "Hi all! A number of you have asked so we wanted to let you all know up front that @Rocksteadygames won't be showing at E3 this year. We'll be watching as fans but remaining in London, hard at work on our next big project. Enjoy the show!"
Despite the fact that Rocksteady is working away on a "big project" that the company has recently been hiring marketing people for, we'll have to wait a bit longer to hear about their follow-up to 2015's Batman: Arkham Knight.
It's easy to see why people, including us, were predicting a Rocksteady announcement at E3 2019. After all, with big companies like Sony sitting this conference out, the E3 2019 schedule is a little less packed than usual. The conference is prime for the taking, and Gotham's Dark Knight could've swooped in and made a big splash if Rocksteady had opted to make a surprise announcement.
This emptier-than-usual E3 schedule, coupled with Rocksteady's mysterious "big project," looked like a match made in heaven, but alas, it wasn't to be. We'll have to keep waiting, perhaps for quite a while, before Rocksteady spills the beans regarding its project.
For now, we don't know for sure whether it's another Batman game or something else entirely. We do know it isn't a Superman game, as confirmed by Hill late last year. Might we finally get a modern Justice League game then? WB Montreal, developer of Batman: Arkham Origins, is rumored to also be working on a new Batman game based around the villainous Court of Owls, so it seems likely that Rocksteady has moved on from the Caped Crusader, at least as the star of the studio's next title.