News
Batman Arkham and LEGO Games Now Free on Epic Store
Some of Batman's greatest hits are free for a limited time via the Epic Store.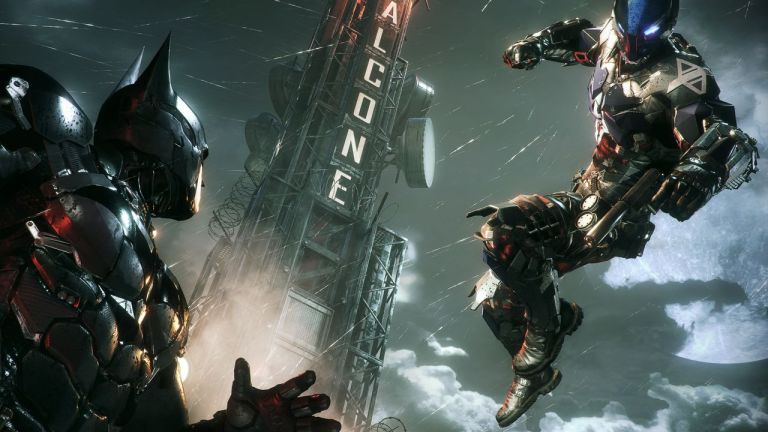 Good news for Batman fans and deal seekers everywhere as Epic is currently offering six free Batman games via the Epic store. 
Yes, starting right now, you can download and keep Batman: Arkham Asylum, Batman: Arkham City, Batman Arkham Knight, LEGO Batman: The Videogame, LEGO Batman 2: DC Super Heroes, and LEGO Batman 3: Beyond Gotham for the low price of nothing. If you already have an Epic Store account, you can go right here and download all of the available games from now until this deal expires at an unknown time. 
It probably goes without saying that this is an incredible deal. Even if you look past the retail value of all of these games, you're left with the opportunity to snag six high-quality Batman games for free. 
With all due respect to the LEGO titles (which are always a good time), the star of this show is undoubtedly the Arkham trilogy. Batman: Arkham Asylum helped change the 3D action game landscape, Arkham City successfully converted the original game into a compelling open-world experience, and Arkham Knight brought some of the series' most fascinating ideas to the table (even if they shared space with some of the franchise's worst ideas). 
It's kind of a shame that Batman: Arkham Origins isn't included as part of this bundle, but there might have been some kind of conflict of interest given that it's the only game in that trilogy that wasn't initially developed by Rocksteady Studios. While it's probably the "worst" Arkham game, it's still a worthwhile experience. 
Still, it's hard to complain about what's being offered here. Between this, the rumored Fortnite update, and the (mostly) positive buzz around Joker, it's feeling like a great time to be a Batman fan.
Matthew Byrd is a staff writer for Den of Geek. He spends most of his days trying to pitch deep-dive analytical pieces about Killer Klowns From Outer Space to an increasingly perturbed series of editors. You can read more of his work here or find him on Twitter at @SilverTuna014.