News
Batman Arkham Collection Coming in September
Looking for a shiny, tangible version of the main Batman Arkham games? You're in luck...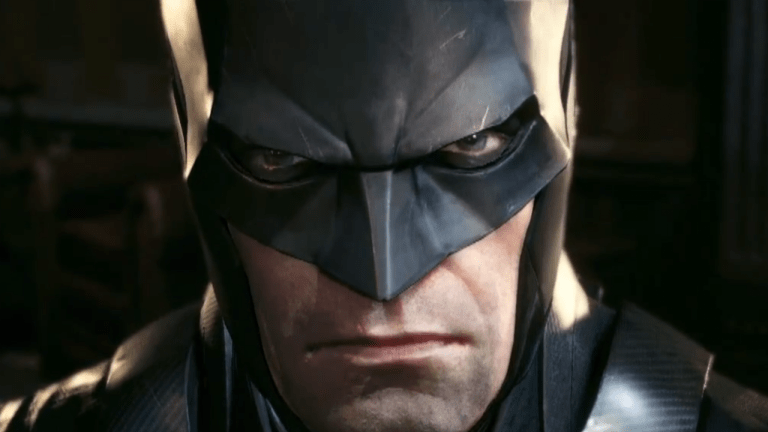 Amazon UK has unveiled, perhaps unwittingly, an upcoming Batman Arkham Collection. This shiny new disc edition of Rocksteady's Batman trilogy of DC Comics titles will hit PS4 and Xbox One on Sept. 6. Following the UK leak, Rocksteady marketing manager Gaz Deaves confirmed on Twitter that the collection is also coming to North America. 
As a hefty Amazon description of the product tells us, this collection will include 2009's Arkham Asylum, 2011's Arkham City, and 2015's Arkham Knight, as well as bundling in all the post-launch content that was added to those games after their initial releases. It will not include 2013's Arkham Origins, though, which was made by Warner Bros Montreal instead of Rocksteady.
Arkham Origins was also absent from the Return to Arkham re-release, which saw the first two Rocksteady installment arrive on current-gen platforms. WB has not expressed any plans to re-release this Arkham prequel any time soon. The Batman Arkham Collection also doesn't include Batman Arkham VR, which was Rocksteady's virtual reality Bat-themed follow-up to Arkham Knight
And here's what box art looks like…
As the box tells us, this product will include an Earth-2 Dark Knight skin, which gives Gotham's brooding protector red eyes and a red bat symbol. The box also points out that this release is occurring to tie in with the 80th anniversary of Batman. Speaking of anniversaries, it has somehow been 10 years since the first game in this series was released. 
The Batman Arkham Collection is priced at £39.99 in the UK, which should give you an idea of what the U.S. version will cost once it's officially announced. We'll keep you updated as we get official details on the North American re-release. It's likely that that info is coming soon. 
John Saavedra is Games Editor at Den of Geek. Read more of his work here. Follow him on Twitter @johnsjr9 and make sure to check him out on Twitch.