News
Bandai Re-releasing Retro Tamagotchi Devices
Suddenly, you just realized that you've absolutely forgotten to feed your original Tamagotchi pet.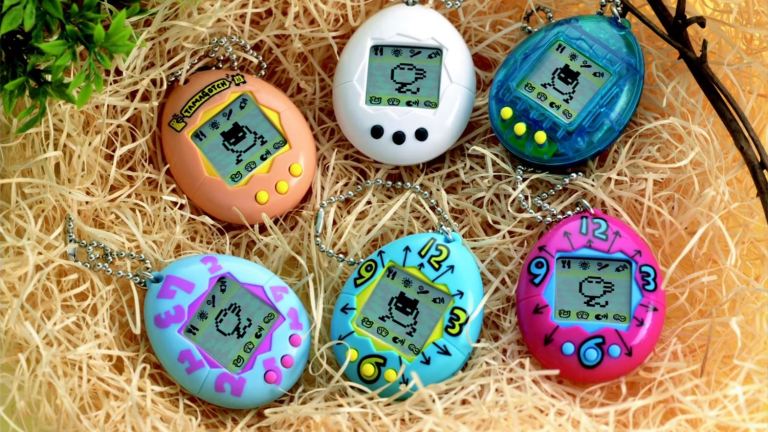 Proving once and for all that there is no piece of your childhood that isn't subject to a revival, the digital pet phenomenon known as Tamagotchi is set to make a comeback. 
Yes, those little keychain digital pets that made you the coolest kid on the playground – or so you thought – are set to return. Well, at least we're pretty sure that's what's happening in this Japanese Tamagotchi trailer. 
Since our Japanese is a bit rusty, we turn to this report by Telegraph for the details. This new line of Tamagotchi toys is being made by Bandai and is currently only available in Japan. According to this Amazon listing page, they appear to be selling for around 2,000 yen (about $18.50). 
So how much has Tamagotchi technology advanced in the 20 years since the devices were originally released? Well, we're quite sure the technology has advanced quite a lot, but this particular Tamagotchi device isn't meant to be a full revival of the concept. Instead, it's a retro model designed to recreate the original version of the fabled trinket.
Well…kind of. These new Tamagotchis do come equipped with LCD screens and are much smaller than the original model. Otherwise, these egg-shaped Tamagotchi devices are meant to trigger nostalgic memories for those who played with the original versions. 
If you're not one of the millions who has fond memories of Tamagotchi devices, you're probably wondering what the big deal is. Well, Tamagotchis were portable devices that allowed users to raise digital pets. That process involved feeding the pets, picking up their droppings, and giving them lots of love. Meanwhile, millions of actual pets across the world went without loving homes. But, we digress. 
The Tamagotchi phenomenon in America was a bit of prelude to that other digital creature phenomenon known as Pokemon. The devices confused parents and teachers everywhere and were often banned in many classrooms. Needless to say, this made them all the more appealing. 
At the moment, it doesn't look like Bandai has any plans in place to bring these retro Tamogotchis to America. However, we'd be surprised if that remains the case.