News
Bandai Namco is Aggressively Pursuing More Original Games
The publisher is investing hundreds of millions into IP creation.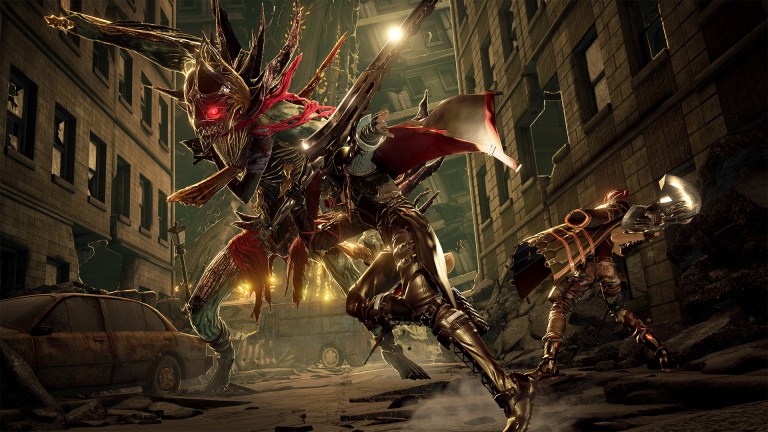 Bandai Namco latest financial reports reveal that the publisher is increasingly interested in pursuing new IPs in the coming years. 
The reports reference the formation of an "IP Creation Unit" within the company that will "invest aggressively in IP creations" in both video games and elsewhere. So how aggressive is aggressive? Well, they're reportedly willing to invest over $230 million in IPs across their various entertainment divisions. That's a good chunk of change to devote towards the creation of new ideas. 
So what's prompted this move? It's not entirely clear. Bandai Namco's profits are down a bit, but their sales remain strong. That seems to be especially true as it relates to the initial success of Dragon Ball FighterZ. They clearly have the extra cash to spend. 
Instead, this appears to be an official extension of Bandai Namco's ongoing desire to fund new ideas. The studio has always been interested in giving creators with interesting ideas a chance to see their games come to fruition. This initiative just seems to be a confirmation that their desire to do so is working and is worth being expanded upon. 
Of course, there are other interesting rumors swirling around Bandai Namco at the moment. The most fascinating of which is the report that they have been tapped to develop the next Metroid Prime game. While those rumors are not confirmed, all signs are pointing to that being the case. That would certainly be quite the sizeable task to be assigned given the proud development history of the franchise up until this point. 
Development of those major properties can help Bandai Namco focus more on titles like Code Vein that are trying to bring more new names and fresh projects to the scene. From where we stand, that seems to be great news for gamers everywhere.