News
Baldur's Gate 3: Obsidian and inXile Both Tried to Develop Sequel
The teams behind Wasteland 3 and The Outer Worlds tried to make Baldur's Gate 3.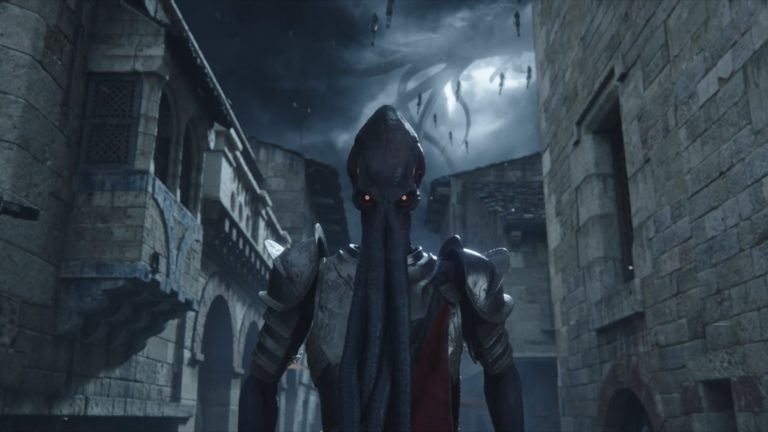 We were all surprised to learn that Divinity: Original Sin developer Larian Studios is working on Baldur's Gate 3, but it turns out that they weren't the first studio to chase the rights to make the surprising sequel to the former BioWare franchise. 
"I love that title," says inXile CEO Brian Fargo in an interview with IGN. "You know, both me and [Obsidian CEO] Feargus [Urquhart] were chasing that for years. [Larian CEO] Swen [Vincke] too. All of us, for a decade."
That's quite the interesting bit of history to share. For those who don't know, inXile is the studio responsible for the brilliant Wasteland 2 while Obsidian is best known for their work on Fallout: New Vegas and Star Wars: Knights of the Old Republic 2. In fact, Fargo says that his pursuit of the Baldur's Gate property goes back to his days with Interplay. 
"After I left Interplay, it was the first thing I went for," says Fargo. "I got very, very close at one point. I had the financing all lined up and then Atari got into trouble…"
While any deal to acquire the rights to make Baldur's Gate 3 would have happened years ago, it's worth noting that both inXile and Obsidian were both recently acquired by Microsoft. While fellow Microsoft acquisition Ninja Theory have revealed their first Xbox exclusive (Bleeding Edge), we're still waiting to hear what Wasteland 3 developer inXile and The Outer Worlds developer Obsidian are working on for Xbox. In any case, Fargo says that he's ultimately happy that Larian ended up with Baldur's Gate 3. 
"Feargus had a better inside track than I did and he wasn't able to do it," says Fargo. "And then Larian ended up doing it, which was a great choice by the way. It was a great choice. [But] we all tried for it."
Matthew Byrd is a staff writer for Den of Geek. He spends most of his days trying to pitch deep-dive analytical pieces about Killer Klowns From Outer Space to an increasingly perturbed series of editors. You can read more of his work here or find him on Twitter at @SilverTuna014.