News
Back 4 Blood: Everything We Know About New Left 4 Dead Studio Game
Turtle Rock Studios, the team behind the beloved Left 4 Dead series, is back with new co-op zombie shooter Back 4 Blood!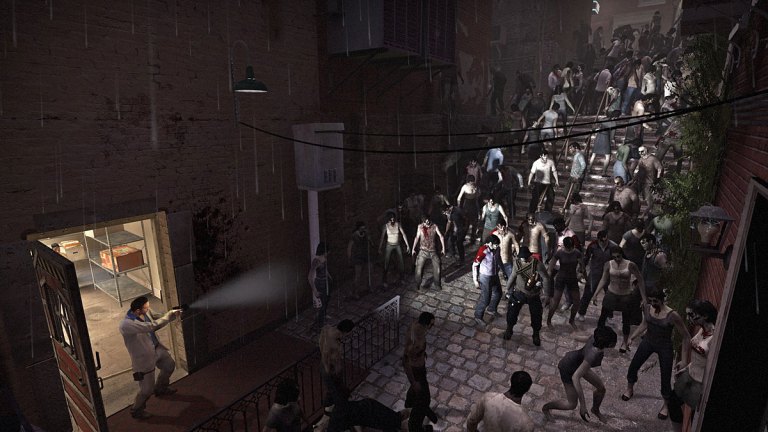 Turtle Rock Studios is returning to the co-op shooter genre with Back 4 Blood, a spiritual successor to the developer's beloved Left 4 Dead series. While we still know very little about Back 4 Blood's gameplay, we know that it will feature four players facing off against a horde of zombies — the kind of experience fans have been begging Turtle Rock to revisit for years. 
According to Turtle Rock's website, the game will feature both a campaign as well as PvP, although the studio didn't go into specifics about what form the competitive multiplayer will take. We imagine Back 4 Blood will feature something reminiscent of Left 4 Dead's Versus mode, which pit survivors against a team of zombies. One thing is certain: the PvP element isn't a battle royale mode, according to the developer. 
Further Reading: 50 Underrated Multiplayer Games
Turtle Rock is also teasing some innovations that will help fans experience co-op zombie shooters in new ways. As far as the Left 4 Dead comparisons are concerned, the developer wants fans to know that Back 4 Blood won't just be a rehash of what came before. 
"You'll be able to shoot up a lot of zombies like in Left 4 Dead, but there's a whole lot of new stuff in Back 4 Blood which makes it unique."
According to the press release, Back 4 Blood is "designed from the ground up as an original, premium title and marries the best of what made the co-op zombie shooter so successful with new features and state-of-the-art technology" and will "advance the co-op zombie genre forward with innovative multiplayer gameplay."
Further Reading: 20 Games That Deserve Remakes
Back 4 Blood Release Date
The game is coming to Xbox One, PlayStation 4, and PC. No release date has been set, but we'll probably have to wait a while before seeing anything concrete, as the title is believed to still be in early development.
John Saavedra is Games Editor at Den of Geek. Read more of his work here. Follow him on Twitter @johnsjr9.