News
Babylon's Fall: Release Date, Trailer, and Everything We Know
Square Enix and Platinum Games team up to bring you a mythical epic in Babylon's Fall.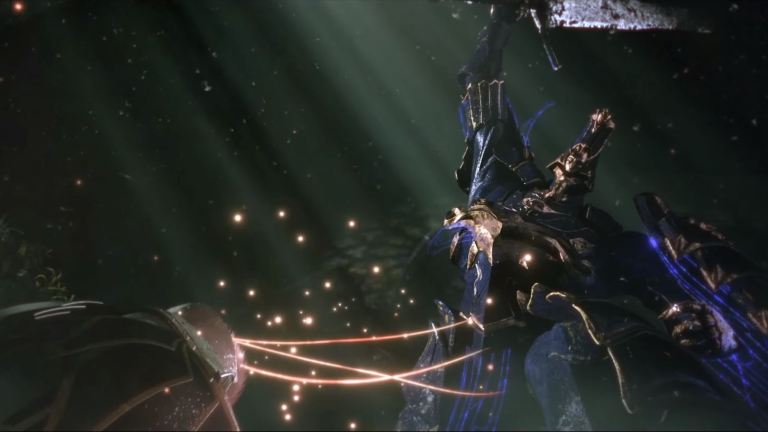 Platinum Games and Square Enix are teaming up once again to bring us a new action title known as Babylon's Fall. 
From what we can tell, it doesn't appear that this is the next Yoko Taro game – the director of Nier: Automata – but rather a project from different members of the Platinum Games crew. The trailers indicate this is going to be a mythical epic that seemingly spans several generations of history. We see knights battling massive demonic foes using magical energy and staring at a giant tower that they seemingly intend to conquer. 
If the game's title is meant to be taken as an indication of its historical setting – or mythical historical setting – then we assume that the tower they are looking at is the fabled Tower of Babel. In the Book of Genesis, the Tower of Babel story is used to explain why human beings speak different languages. The story goes that God observed the city and the tower, makes it so that they can no longer understand each other's speech, and scatters them across the world. 
We highly doubt that this game will follow that story too closely, but we also find it hard to imagine the word "Babylon" would be used in the game's name if it wasn't going to draw upon either the real history of Babylon, the mythical history of the Tower of Babel, or some kind of combination of those aspects. Of course, since this is a Platinum Games title, you can expect the real star of the show to be the game's action and RPG – or RPG lite – elements. 
So far as that goes, Babylon's Fall's action looks a little more intense than what we typically see in the Dark Souls series and some of its variants. We expect this to be a much more fast-paced action experience that feels closer to the Devil May Cry franchise.
Here's everything else we know about Babylon's Fall:
Babylon's Fall Trailer
This new Babylon's Fall trailer finally showcases some of this action title's gameplay:
And here's the debut trailer for Babylon's Fall:
Babylon's Fall Release Date
There's no regarding Babylon's Fall's official release date, but we should learn more about the game in 2020 ahead of its eventual debut on PS4 and Steam.
Matthew Byrd is a staff writer for Den of Geek. He spends most of his days trying to pitch deep-dive analytical pieces about Killer Klowns From Outer Space to an increasingly perturbed series of editors. You can read more of his work here or find him on Twitter at @SilverTuna014.