News
The Avengers Project: Details Leak for Square Enix Marvel Game
A leak suggests that Marvel's Avengers game will offer single and multiplayer gameplay, customizable heroes, and cinematic storytelling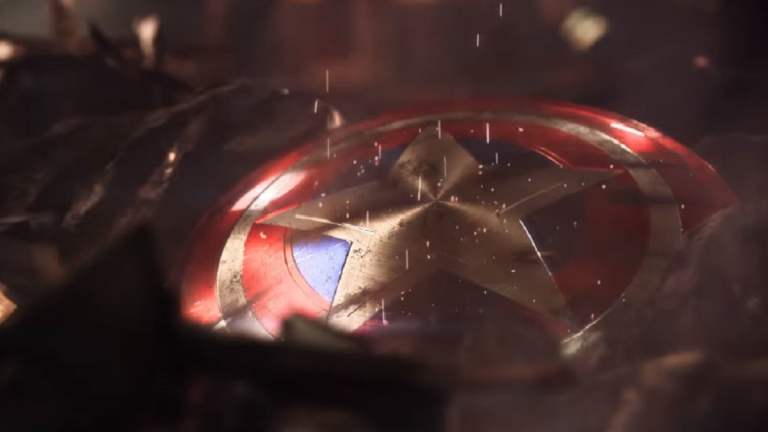 Square Enix isn't hosting its E3 2019 presentation until Monday, but it looks like some hefty information regarding its mysterious Avengers Project Marvel game has come to light.
A bit of background info before we get into it: this is a game that has been in development since at least January 2017, with very few details shared in between the first announcement and now. Square Enix is set to publish it, and Crystal Dynamics is heading development with the help of Eidos Montreal. We expect the game to launch on PS4, Xbox One and PC.
The source of today's story is the official E3 website, where a fairly detailed description of this new Avengers game was posted as part of a listing for an interactive panel that is set to take place in the E3 Coliseum. The description was shared by sites such as PC Gamer before the E3 webmasters took it down and replaced it with a much more vague sentence about the panel.
But it's a little too late. These words are out there on the web, and they're spreading like wildfire, just as you'd expect. The original description of the panel starts off pretty innocuously, but then it gets into some interesting stuf:
"Embrace your powers and join key members of the development team at Crystal Dynamics and the creative team at Marvel Games as they talk exclusively about the upcoming Marvel's Avengers. This is the defining Avengers gaming experience: an epic action-adventure that combines cinematic storytelling with continuous single-player and co-operative gameplay. Moderated by Andrea Rene, assemble in teams up to four players, master extraordinary abilities, customize your heroes to fit your playstyle, and combine powers to defend an ever-expanding world under constant threat."
Given that all we'd seen before this description was an ambiguous announcement trailer, these revelations are absolutely massive. We now know, unless the E3 site accidentally featured some utterly incorrect information, that The Avengers Project will feature both multiplayer and single-player action-adventure gameplay, as well as customizable heroes and cinematic storytelling. 
Words like "continuous" and "ever-expanding world" also suggest that this title might have some sort of live service component akin to Destiny or Warframe. Of course, that is speculation on our end. 
As we hear more, which will probably happen at Square Enix's E3 presentation, we'll be sure to keep you updated.