News
Atari Developing Game Show Based on Pong
The announcement of this show may end up being as entertaining as this show gets.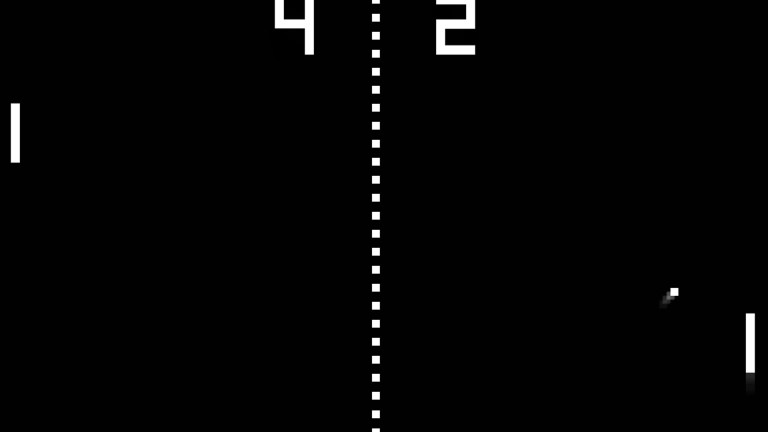 If you've been wondering what that blood moon is about, it might have something to do with the fact that Atari is working on a game show based on Pong. 
Yes, Variety is reporting that producer Scott Sternberg (Catch 21, Rock and Roll Jeopardy, The Gong Show) has teamed up with Atari to develop a television game show based on the classic video game. The show, currently titled Million Dollar Pong, will presumably allow contestants to participate in some form of Pong for the chance to earn some money. In lieu of any actual details, though, we're left with plenty of spin from the show's producer. 
"Pong is a cultural touchpoint for generations of people," says Sternberg. "It's not often we get the chance to develop a game show concept around such an iconic brand. I can't wait to give people the chance to see, experience and play a brand new Pong."
Atari's CEO, Frédéric Chesnais, also weighed in on the new deal by stating that "Our brand and our portfolio of games are known to many people around the world so it is a natural fit to bring them to television. We are proud to team-up with Scott and have him join our brand because his expertise will help create a truly remarkable television show for everyone to enjoy."
There's no network attached to the project at present, but Atari's statement does seem to suggest they may be open to pitching other shows based on their properties if this one happens to succeed. 
Will it succeed? Well, it's too early to say for sure. We've certainly seen stranger concepts attract a wide audience.  In recent years, we've even seen adaptations that seemed like the worst idea on paper (Hannibal comes to mind) but ended up becoming must-watch programs. 
That disclaimer aside, we're also having a tough time imagining just how a game show version of Pong will play out in a way that attracts millions of viewers week after week.