News
Assassin's Creed Rogue 4K Remaster Trailer & Release Date
This overlooked AC game gets a facelift and a second chance.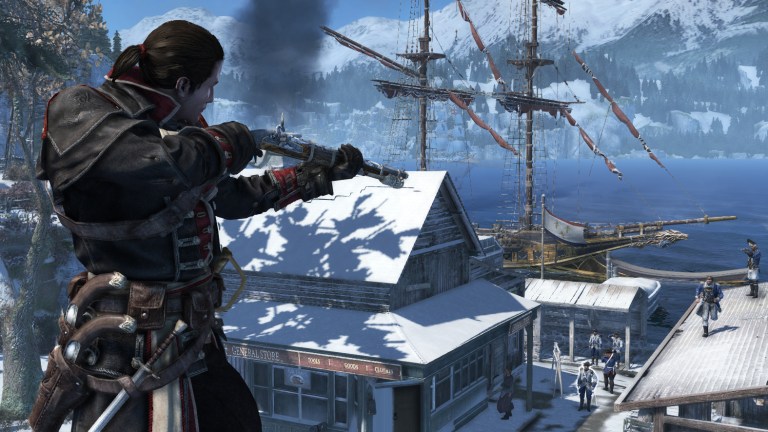 Ubisoft is developing a 4K remaster of 2014's Assassin's Creed Rogue. This remaster will be released on March 20th for PlayStation 4 and Xbox One. 
Assassin's Creed Rogue was somewhat overlooked upon its initial release. It was released the same year as the much-maligned Assassin's Creed Unity. That title's many, many technical issues stole most of the headlines that year and left Rogue on the outside looking in. 
While Rogue isn't quite as great as the best Assassin's Creed titles, it certainly deserved to be played by more people. It tells the tale of a young settler named Shay Patrick Cormac who has just been recruited into the Colonial Brotherhood of Assassins. The game's American frontier setting will no doubt remind many fans of Assassin's Creed III – another game that's potential was compromised by technical issues – but Rogue actually has more in common with Assassin's Creed IV: Black Flag. Both emphasize navigation via ship and make the most of some refined mechanics. 
This upcoming remaster is being developed by the same studio that originally developed Rogue – Ubisoft Sofia – and figures to greatly enhance the original title's visuals. Given that the original game's visuals were hindered somewhat by the fact that the game needed to be able to run on PlayStation 3 and Xbox 360, this 4K upgrade should help Rogue look like a proper current gen title. 
Unfortunately, there is no word at this time regarding whether or not this remaster will benefit from any other improvements or additional content. 
Even if this remaster is just a prettier version of Rogue, that may prove to be enough. Rogue truly is one of the better Assassin's Creed titles and a game the exemplifies why the franchise is still quite popular even though it has undergone relatively few major changes since Assassin's Creed II. It's worth revisiting if you've been craving a classic Assassin's Creed experience.