News
Assassin's Creed Odyssey: Release Date, Trailer, Review, and News
What we know about Assassin's Creed Odyssey, including latest news, release date, and much more!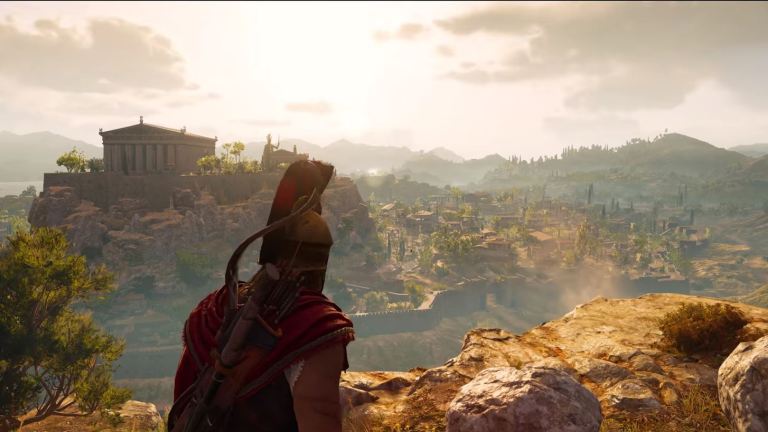 Assassin's Creed Odyssey, the next game in the famous Assassins' Creed franchise will take us to ancient Greece.  As revealed at E3 2018, Odyssey will follow the journey of a character that you choose (yes, you get to pick between two characters) who has been trained from a young age to be a great Greek warrior.
Due to the enhanced RPG elements of the game, you'll be able to grow the skills of your character in several ways. Want to be a better stealth assassin? You can do that. Wish your bow was more viable? Just level up your skill. It looks like there will be no shortage of ways to make the game's hero your own. 
What's especially interesting, though, is the way that those choices affect the game's narrative presentation. As shown at E3 2018, the game's story will actually feature things like dialogue choices that shape how this world and its people respond to your actions and decisions.
Visually, the game is an absolute stunner as the impressive engine and world design featured in Assassin's Creed Odyssey make a return and have seemingly been improved upon by the Ubisoft design team. 
Here's everything else we know about the game:
Assassin's Creed Odyssey Review
Our Assassin's Creed Odyssey review is finally here! You read our review right here.
Assassin's Creed Odyssey Trailers
A new Assassin's Creed Odyssey trailer has arrived ahead of the game's October release date. Check it out below:
Another trailer premiered at Gamescom. Check it out below:
Here are the other trailers revealed so far!
Assassin's Creed Odyssey Release Date
Assassin's Creed Odyssey is set to release for Xbox One, PlayStation 4, and PC on October 5.
Matthew Byrd is a staff writer for Den of Geek. He spends most of his days trying to pitch deep-dive analytical pieces about Killer Klowns From Outer Space to an increasingly perturbed series of editors.