News
Assassin's Creed Odyssey Director Apologizes for Controversial DLC
Assassin's Creed Odyssey's Jonathan Dumont admits, "It is clear that we missed the mark."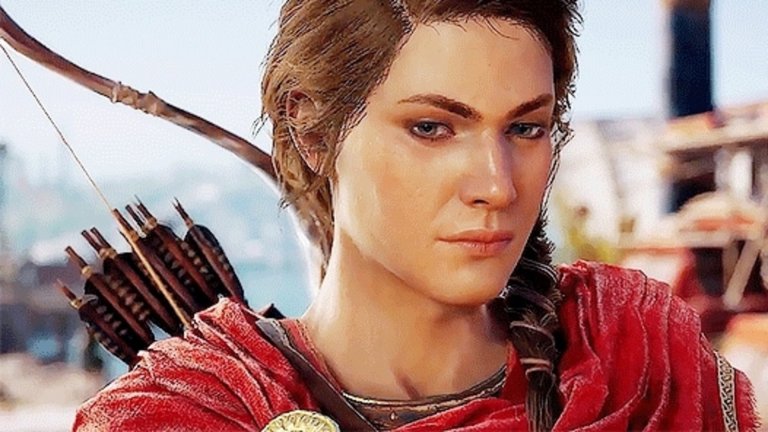 This Assassin's Creed Odyssey article contains spoilers.
Jonathan Dumont, the creative director behind Ubisoft's hit game Assassin's Creed Odyssey, has released an apology to fans after the game's latest DLC chapter sparked controversy on the web. It was a chapter called Shadow Heritage, the second part of the DLC trilogy Legacy of the First Blade, that caused this wave of negative reactions.
Assassin's Creed Odyssey initially earned a lot of praise for its inclusion of various romance options that spanned different sexual preferences. However, a moment in the Shadow Heritage add-on sees the player locked into having heterosexual relations. Regardless of what gender you chose at the start of the game, or the choices you made along the way, your character ends up having a child with one of Darius' offspring: you are paired sexually with his daughter if you're a man or with his son if you're a woman. Either way, your character has a child with this new partner and secures a bloodline of future assassins.
Dumont took to the game's official forums to make this statement:
Reading through player responses of our new DLC for Legacy of the First Blade, Shadow Heritage, we want to extend an apology to players disappointed by a relationship your character partakes in. The intention of this story was to explain how your character's bloodline has a lasting impact on the Assassins, but looking through your responses it is clear that we missed the mark.
Further Reading: There's Won't Be a New Assassin's Creed Game in 2019
He added the following statement, attempting to make the developers' intentions clear and promising that players will be able to end the relationship (although the aforementioned child has already been sired) in the next chapter:
Our goal was to let players choose between a utilitarian view of ensuring your bloodline lived on or forming a romantic relationship. We attempted to distinguish between the two but could have done this more carefully as we were walking a narrow line between role-play choices and story, and the clarity and motivation for this decision was poorly executed. As you continue the adventure in next episode Bloodline, please know that you will not have to engage in a lasting romantic relationship if you do not desire to.
The third and final part of this DLC, entitled Bloodline, is expected to arrive in March. It remains to be seen whether this next chapter will solve its predecessor's issues, and whether Ubisoft will be able to get fans it displeased back on board.
We'll bring you more Assassin's Creed news as we hear it.