News
Assassin's Creed 3 Remaster Confirmed by Ubisoft
The controversial Assassin's Creed 3 is getting a second chance to impress.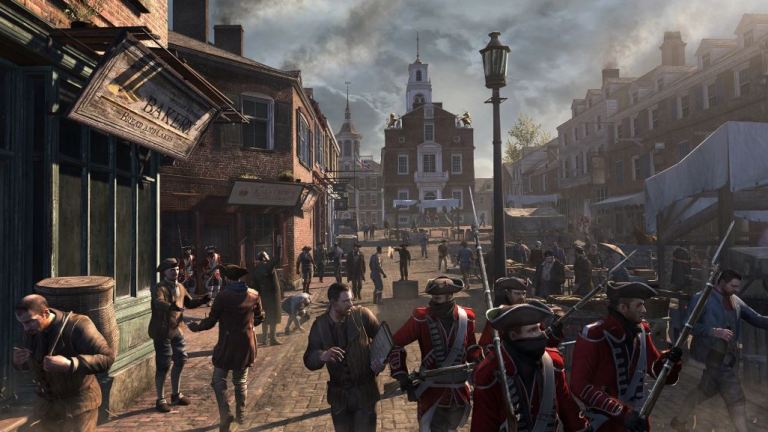 Assassin's Creed III is getting a somewhat surprising remaster.
According to Ubisoft, the remastered version of Assassin's Creed III will be included as part of Assassin Creed Odyssey's season pass. It will also be made available as a standalone PS4, Xbox One, and PC title starting sometime in March 2019. 
There aren't many details available about this remaster at this time, but Ubisoft has said that it will feature some gameplay and visual improvements. They haven't disclosed the full list of intended improvements, but considering that this is a remaster and not a remake, it's likely that this new version of the title won't feature any major changes to the base game. 
Still, the fact that this game is being remade at all is noteworthy enough. At the time of its release, Assassin's Creed III was considered to be something of a disappointment. Its American Revolution setting was undoubtedly fascinating, but the game suffered from some half-baked mechanics and a host of technical problems. In theory, a remaster of the game could fix some of the base game's biggest problems. However, we'll have to wait until the remaster's official release to confirm whether or not it's good enough to justify giving Assassins' Creed III a second chance. 
In case a remaster of Assassins' Creed III isn't enough to make you excited about Odyssey's season pass, Ubisoft has also shared some of the other content that will be included as part of the upcoming game's collection of DLC. Said DLC is highlighted by two massive episodic adventures titled Legacy of the First Blade and The Fate of Atlantis. Legacy will allow players to explore the history of the assassins while Fate of Atlantis sees you take a trip to the mythical sunken city. 
The first episode of Legacy of the First Blade is set to release in December while Fate of Atlantis will start releasing in the spring of 2019.
Matthew Byrd is a staff writer for Den of Geek. He spends most of his days trying to pitch deep-dive analytical pieces about Killer Klowns From Outer Space to an increasingly perturbed series of editors. You can read more of his work here or find him on Twitter at @SilverTuna014.