News
New Armored Core Game Still in Development at FromSoftware
Cult classic mech franchise Armored Core will live on according to an update from FromSoftware's president.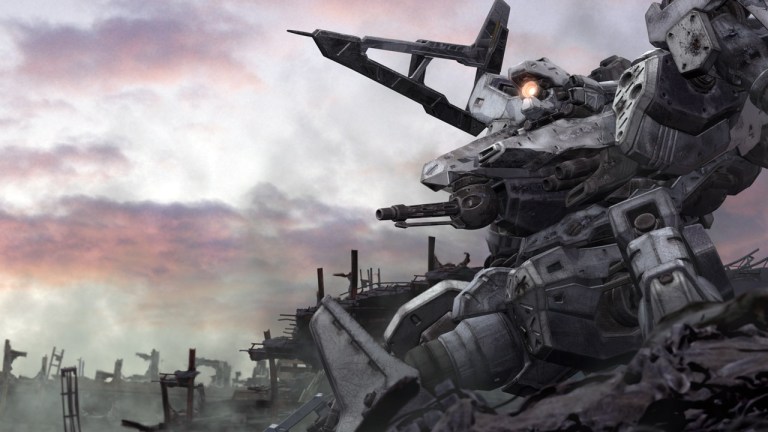 There have been rumblings of a new Armored Core game for quite some time now, but the supposed sequel's E3 absence has left some wondering if whether that game is still in development. However, in a recent interview with GamesTalk, FromSoftware president, Hidetaka Miyazaki, confirmed that FromSoftware does plan on continuing their work on that game. 
"In a past interview I talked about three major development lines that are in the works, but Déraciné is not one of those," said Miyazaki. "I just wanted to let some of the FromSoftware fans know that."
Miyazaki is referring to an old interview he gave in which he confirmed that one of From Software's ongoing projects is a long-awaited Armored Core sequel. Some fans have taken the E3 announcement of a FromSoftware VR game called Déraciné as an indication that the work that has supposedly been going into Armored Core might have been shifted to Déraciné. 
However, this interview from Miyazaki suggests that Déraciné was not in FromSoftware's plans when he made his original statement and that its presence doesn't affect the work that is being done on Armored Core. 
The Armored Core franchise is a series of mech action games that date back to the original PlayStation. While later games in the series were met with incredibly mixed receptions, the franchise holds a special place in the heart of many PlayStation gamers who remember it as an exciting take on the mech-based action genre that just never fully-realized its own potential. 
Hopefully, a modern-day Armored Core sequel will take advantage of technological advancements and truly further the series' concepts.