News
Are you ready for the Grand Theft Auto 4 juggernaut?
Has there ever been anticipation for a game quite like it? With review scores through the sky, the wait for Grand Theft Auto 4 is now, officially, over...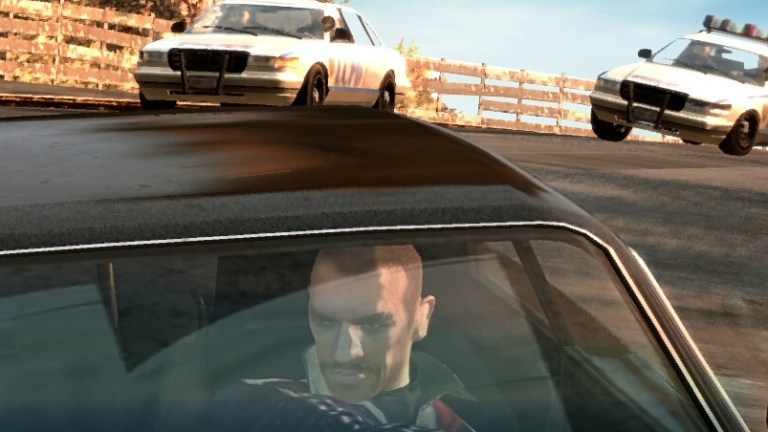 Delayed from last Christmas, and reportedly one of the main reasons – if not the main reason – why Electronic Arts is trying to buy publisher Take 2 – one of the most eagerly awaited games of recent times finally goes on sale today.
Grand Theft Auto 4, which was originally due last Christmas, goes on sale on Xbox 360 and Playstation 3 to the kind of ecstatic reviews that, well, videogames simply don't get. The online score aggregation service Metacritic, for instance, invariably tallies even the more enthusiastically received games with a total somewhere around 90 or 91 out of 100. It does this by bringing together review scores from sources across the globe, to try and get some form of consensus.
At the time of writing, Grand Theft Auto 4 is sitting with a metascore of 99 for the Xbox 360. That's flat-out unprecedented – even the high hitters on that format, the likes of Halo 3, Bioshock and Orange Box, are falling a few points below that.
Switch to the PS3, and the score right now stands at a perfect 100. That's in spite of the fact that many reviewers accept that GTA4 has a couple of flaws. The consensus, though, is that the game lives up to the immense hype, and has become the first flat-out must-buy game of the year. We're queuing up ourselves to find out later today, and are promised well over 30/40 hours of quality gaming as a result. If, er, we suddenly start writing less articles for the site, you'll know where we are.
Interestingly, pundits are reckoning that while there aren't many differences between the 360 and the PS3 versions (the 360 will have downloadable content and achievement points, the PS3 looks slightly better and supports motion controls), it's the latter that the game will do the most for. This is primarily down to the strong association between the Grand Theft Auto series and the PS2 (although there's no six month format exclusivity this time round). It's already expected, however, that the game do over half a billion dollars' worth of business by the end of next week. Ouch. You can expect a fair few consoles to be sold off the back of it, too.
The Den Of Geek Grand Theft Auto 4 review will follow soon, not that it seems to matter. The game is already a critical smash beyond any reasonable compare (and time and retrospect will tell whether there's a little bit of being caught in the moment there, but we severely doubt it), and the cash registers are bulging even as you read this. Without doubt, this ain't the last we've heard from Liberty City. enjoy your visit…