News
Archie Comics Almost Published a Metroid Comic Series
The last decade continues to be unkind to Metroid fans everywhere.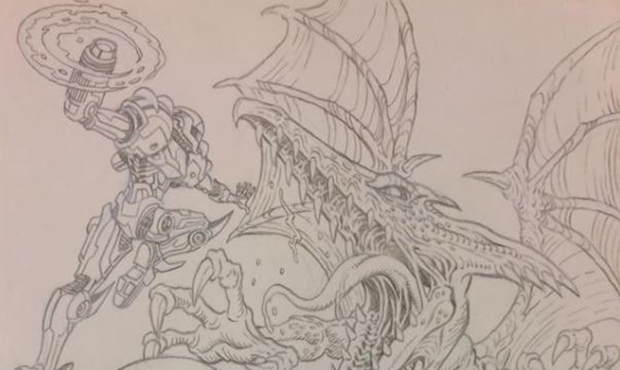 If you don't count Federation Force – which we're guessing you don't – it's now been seven years since we got a new Metroid game and 10 years since we got a good new Metroid game (sorry Other M). When you're facing that kind of drought, it's hard not to perk your ears up at any Metroid related news in hopes of the slightest word regarding a sequel. 
Well, today we have some Metroid news for you, but it is, alas, about yet another Metroid adventure we'll never get to experience. 
Artist Steve Butler recently posted several pieces of concept art on his Facebook page which he claims were commissioned by Archie Comics about six years ago. Apparently, Archie Comics was toying with the idea of developing a comic series based on the Metroid universe. 
"They paid me for doing the drawings, and they were a blast to do!" said Butler. "Would've been a fun book to work on!"
We would have likely had just as much fun reading said comics, but unfortunately, Archie Comics decided to produce a series based on Mega Man instead. As for Butler, he was later brought on to produce Archie's Sonic the Hedgehog comics.  
It's not clear at this time why Archie decided against producing a Metroid comic series. However, those doing the math will likely note that this proposed comic series was being bandied about around the same time that Metroid: Other M was released. It's entirely possible that game's lukewarm reception influenced the cancellation of the Metroid comic. Of course, it's just as likely that Archie simply preferred to produce Mega Man comics instead. 
So where are we on Metroid Watch: E3 2017 Edition? Well, once again the rumor train brings news of a Metroid reveal at E3 2017. However, as this same train barrels along this time of year every year without stopping at E3, we'd temper all enthusiasm until the day Nintendo makes an official announcement. 
In the meantime, enjoy some of Butler's concept sketches: