News
Apex Legends Season 2: Battle Pass, Skins, Weapons, and New Characters
Apex Legends Season 2 looks like a tremendous improvement over the first season. Here are the details...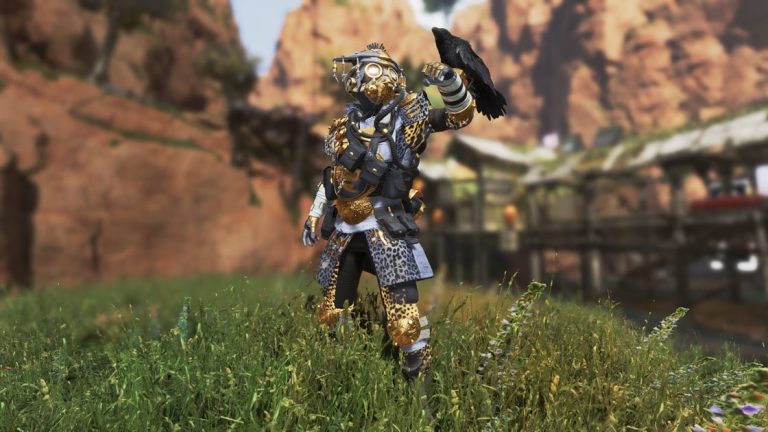 Respawn has shared the first details for Apex Legends' Season 2 Battle Pass, and it sounds like the studio's listened to some of the complaints that followed the release of the game's initial Battle Pass. 
"After a shadowy figure brought down the Repulsor Tower, the Apex Games were forced to shut down for a brief period," reads the description of Apex Legends Season 2's premise. "During that time, the lack of the Repulsor Tower allowed beasts to once again take their natural place in Kings Canyon, and in doing so brought with them a level of destruction that has left certain areas of the map unrecognizable. Crews setup base camps and worked around the clock to repair the map, also taking this time to add new features to the arena, while the lack of Legends have allowed certain areas of Kings Canyon to stabilize and grow."
Apex Legends developer Respawn is committed to ensuring that Apex Legends Season 2 and the Season 2 Battle Pass represent marked improvements over what we've seen before. The second season includes improved skins, new modes, long-awaited changes, more gameplay, a streamlined unlocking system and much, much, more. 
Here is what we know about Apex Legends Season 2 and the Season 2 Battle Pass:
Apex Legends Season 2 Release Date
Apex Legends Season 2 is set to debut on July 2. 
Apex Legends Season 2 Details
Apex Legends Season 2 will be formally known as Battle Charge. 
The biggest change coming to Apex Legends Season 2 is the addition of the long-awaited ranked mode. We're waiting on the full details of this new mode, but it will allow players to progress through six tiers of ranks and should also greatly improve the game's matchmaking mode, which currently doesn't operate off strict skill restrictions. 
Respawn has also hinted that it is going to be tweaking existing weapons and accessories, which may include a buff designed to make the Mozambique useful. However, the developer has not revealed all the details at this time. The studio has also teased the arrival of "big new things" coming that seem to be a reference to monsters that may invade the arena. 
Here's a trailer that breaks down some of the season's changes and lore:
Apex Legends Season 2 Battle Pass
The biggest news regarding the Season 2 Battle Pass so far is the introduction of Daily and Weekly challenges. Many were surprised that Apex Legends Season 1 didn't introduce these features, but developer Respawn noted that such challenges simply weren't in the studio's design plans for the game at that time. While Respawn maintains that it doesn't want to "drastically warp the way you play the game," the developer does hope that these challenges will "provide some interesting variation from game-to-game." 
More importantly, Respawn hopes that these challenges will allow players to work their way through the Battle Pass progression system more quickly than had been the case in the past. That would suggest that there will be some kind of experience reward tied to these challenges. It's also worth noting that it sounds like weekly challenges will remain on your account after a few weeks while daily challenges will not (or will at least not be refreshed). 
Speaking of Battle Pass progression, Respawn hopes to further incentivize players to continuing progressing by making the various reward tiers more valuable. Along with ensuring that players acquire a new legendary skin every 25 levels, Respawn is removing badges and basic stat trackers from the reward path. Players will now receive a seasonal badge that will simply be upgraded as they play. Voice lines will also be replaced by enough crafting materials to ensure that players have enough crafting materials to craft a legendary item of their choosing. Respawn also teases the release of new items to help replace these lost rewards but did not confirm what those will be. 
Apex Legends Season 2 Weapons
Apex Legends Season 2 will introduce at least one new weapon in the form of a returning Titanfall favorite called the L-Star. Respawn says the L-Star will be a dropped weapon not otherwise available on the map as it is "overpowered."
Footage shown of the gun reveals that it's actually capable of taking out doors and seems to operate best as a mid-range weapon that shoots red balls of energy. If it's indeed similar to the version of the gun we saw in Titanfall, it should be quite the powerful pickup. 
Apex Legends Season 2 Skins
We're waiting to see all the new Apex Legends Season 2 skins, but the game's most recent event gave us a hint of how much better they will be in this new season. You can view those new skins via this website. 
Apex Legends Season 2 Characters
Apex Legends Season 2 will finally introduce the previously teased Legend named Wattson. You can read our full breakdown of her abilities right here. 
Matthew Byrd is a staff writer for Den of Geek. He spends most of his days trying to pitch deep-dive analytical pieces about Killer Klowns From Outer Space to an increasingly perturbed series of editors. You can read more of his work here or find him on Twitter at @SilverTuna014.