News
Apex Legends: Season 1 Battle Pass Release Date, Price, and Details
Apex Legends Season 1 content begins with the release of the game's first Battle Pass.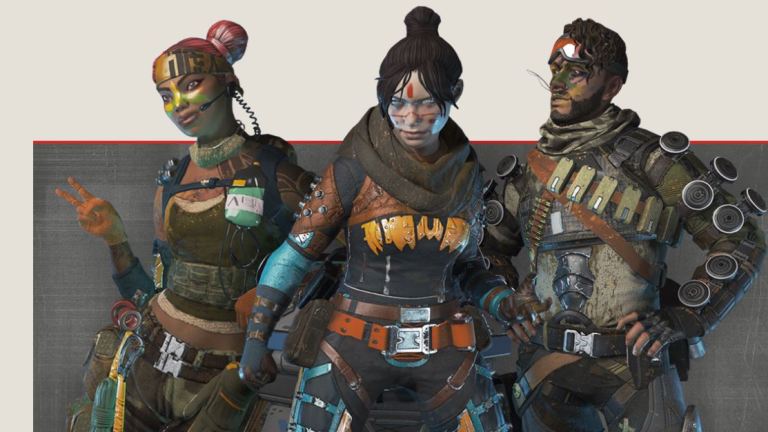 The previously leaked and teased Octane will indeed be the next Apex Legends character according to an update on the PlayStation Blog.
While that's hardly a secret, the blog does hint at Octane's abilities. It seems that Octane's ultimate ability will grant him access to a launch pad that he and his teammates can use to gain a quick vertical advantage. He'll also be able to trade in health for additional speed while utilizing health regeneration stims to keep himself afloat. It's not clear whether any of those are his passive ability, but it is clear that Octane is designed to be a very aggressive character. 
Respawn has also confirmed that Octane will cost 750 Apex Coins or 12000 character tokens, and will not be part of Apex Legends' upcoming Season 1 Battle Pass (which kicks off Apex Legends Season 1 event, Wild Frontier) which will officially be released on March 19 at 10 am PT/1 pm ET.
The basic pass will retail for 950 Apex Coins (which equals about $10). This grants you access to the 100+ items that will be released as part of the Battle Pass. Items in the Battle Pass include new character skins, weapon skins, quips, banners, intros, and more. Each time you reach a new level in the game, you will unlock all Battle Pass items associated with that level. These items will also be available to craft in the game through normal means and can be unlocked through Apex packs. This pass will also grant you immediate access to the Lifeline Revolutionary, Wraith Survivor, and Mirage Outlaw skins.
If you want to skip to the front of the line, you can also purchase the Battle Pass Bundle for 2800 Apex coins. This pass includes everything above, but will automatically grant you 25 additional levels beyond your current rank as well as access to all associated Battle Pass items. However, this pass will not grant you access to any additional items not included as part of the standard Battle Pass.
Furthermore, all players can earn a Wild Frontier character skin, five Apex Packs, and 18 new stat trackers just by participating in Season 1. As noted before, you can also earn all of the items added as part of this pass through conventional play, but expect it to take you quite some time unless you're able to craft everything you want from excess crafting materials.
It feels a little disappointing that this Battle Pass seemingly doesn't include daily challenges and other features found in the battle passes of games like Fortnite, but the fact that much of the game's substantial new content apparently doesn't require you to purchase the Battle Pass does ease some of our fears about this popular title's microtransaction system.
Matthew Byrd is a staff writer for Den of Geek. He spends most of his days trying to pitch deep-dive analytical pieces about Killer Klowns From Outer Space to an increasingly perturbed series of editors. You can read more of his work here or find him on Twitter at @SilverTuna014.