News
Apex Legends Revenue Figures Reveal Massive Drop in Popularity
New revenue figures reveal that reports of Apex Legends demise have not been greatly exaggerated.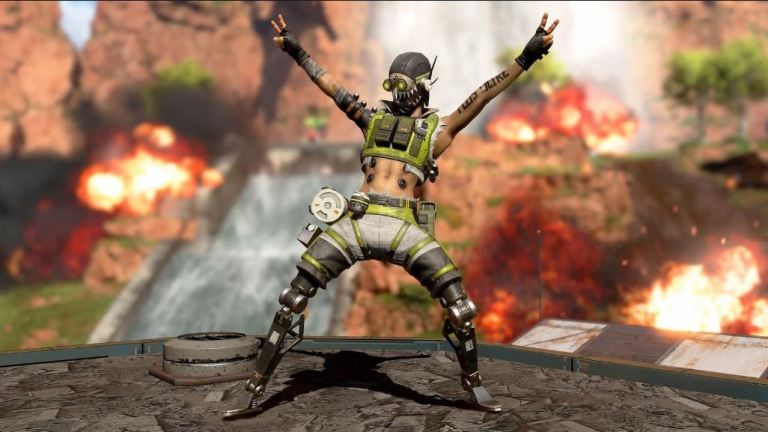 There have been reports that Apex Legends has struggled to maintain the incredible momentum it launched with, but recently revealed figures seemingly confirm that the game has suffered a significant drop in revenue. 
Market research firm SuperData reports that Apex Legends earned about $24 million in April. That might not sound like a problem until you realize that Apex Legends earned about $92 million dollars in February (the month that the free-to-play title launched). While the research firm doesn't seem to have access to player figures, the game's dwindling number of Twitch viewers combined with this falling revenue doesn't exactly suggest that there are tons of Apex Legends players out there who just aren't spending money on the game. 
The bigger problem here is what these revenue numbers imply. Apex Legends made significantly more money during the month in which it launched with almost no prior hype and no content to purchase other than the cosmetics the game launched with than it did during a month in which the game's first battle pass has been readily available. What that means is that Apex Legends started losing players around the time that Apex Legends started offering more content. 
Simply put, these numbers are the most damning review yet of Apex Legends disappointing initial Battle Pass. Many have said that Apex Legends developer Respawn need to take some cues from how Epic updates Fortnite. The problem is that we've learned that Fortnite's constant updates come at the expense of the mental health of Epic's employees. Respawn, meanwhile, has committed to a slower update schedule designed to avoid employee crunch. What they haven't revealed is what kind of content Apex Legends is going to eventually get. 
Can Respawn save Apex Legends? Yes, but it's going to be tricky. The game's rumored mobile port should help a bit, but with Respawn also focusing on the release of the much-hyped Jedi: Fallen Order, it may be a while before the company is able to give its full, undivided attention to Apex Legends (if they decide to go that route). 
In the meantime, Apex Legends could benefit from more exciting cosmetics, some new heroes, some map changes, and the reveal of the game's Season 2 battle pass. 
Matthew Byrd is a staff writer for Den of Geek. He spends most of his days trying to pitch deep-dive analytical pieces about Killer Klowns From Outer Space to an increasingly perturbed series of editors. You can read more of his work here or find him on Twitter at @SilverTuna014.