News
Apex Legends: Respawn Responds to "Disappointing" Battle Pass
Developer Respawn Entertainment says that Apex Legends first Battle Pass is just the start.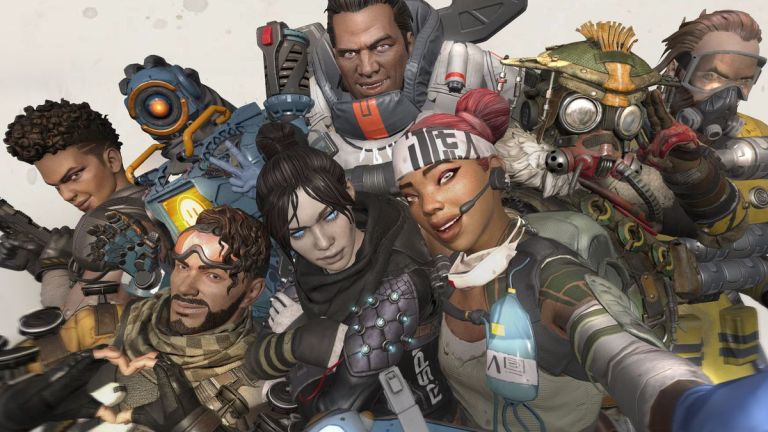 If you felt like the initial offerings for Apex Legends' Season 1 Battle Pass were a bit…lame (we certainly did), then you'll be happy to know you aren't alone. In fact, developer Respawn Entertainment has gone so far as to address fan concerns about the state of the game's Battle Pass system.
"Our first Battle Pass is all about letting you continue to learn and experiment with the core Apex Legends experience while earning awesome loot at the same time," reads a blog post on the Apex Legends website. "You'll notice the first version isn't built around a complex quest system where you need to do a 720 backflip off of Watchtower Artemis and get two Wingman headshots before hitting the ground. While we think there's really cool design space in quests and challenges for future Battle Passes, we wanted the initial version to allow our players to just play and learn the game."
Respawn goes on to note that this first Battle Pass was designed, in part, to ensure that "first-time spenders can get a strong base of weapon and character cosmetics to fill out their initial collection at a deep discount." That statement is open to interpretation somewhat, but it's easy to translate it to mean that the studio didn't want to necessarily suggest that you had to buy the Battle Pass and that it's largely designed to appeal to players looking to expand their cosmetic collection. It also explains why so many rewards are found on the lower-tiers of the pass.
Having said that, Respawn does note that it's decided to add a progression bonus for those who play a variety of characters (in order to encourage people to learn new legends). The studio also clarified that players can earn 1000 Apex Coins via the Pass (and would thus be able to access the next Battle Pass) and that the final Havoc skin you can unlock is a three-stage evolving skin, which does make it slightly more appealing. 
That disclaimer out of the way, we still feel like there are plenty of reasons to feel slightly underwhelmed by the content featured in this initial Battle Pass (or lack thereof). The biggest knock against this pass is that it doesn't include a daily quest system or anything that's roughly equivalent to that. This means that the only real new gameplay incentive included in this pass is the addition of Octane (who isn't even unlocked via the Battle Pass). 
Still, it's hard to be too hard on Respawn given that we've seen other companies utilize much more aggressive microtransaction systems and that the studio had plenty of time to catch up to Fortnite's industry-leading Battle Pass system. 
Matthew Byrd is a staff writer for Den of Geek. He spends most of his days trying to pitch deep-dive analytical pieces about Killer Klowns From Outer Space to an increasingly perturbed series of editors. You can read more of his work here or find him on Twitter at @SilverTuna014.