News
Apex Legends: Second New Legend to be Released During Season One
Apex Legends second new Legend will likely be released before the end of the game's first season.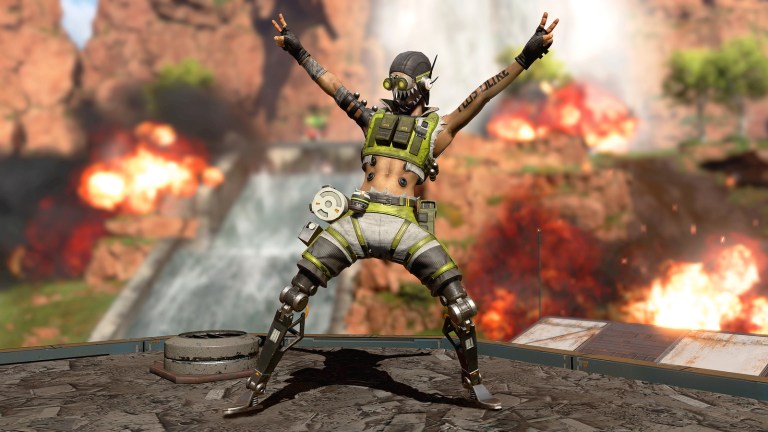 Apex Legends will get another Legend before the end of the game's first season according to a post on the PlayStation website.
On their website, Sony suggests that Apex Legends' first season will feature "Two new characters" who will "launch over the course of the season." The post goes on to say that "each new Legend and weapon will launch with a full set of cosmetics to unlock."
While many people who follow Apex Legends probably won't be surprised to hear that the game will receive another legend before too long given that several legends were "leaked" ahead of the game's first battle pass, Respawn hasn't actually confirmed that two new legends will be released as part of the game's first season. Someone on the PlayStation scene appears to have jumped the gun in that respect.
We don't doubt the accuracy of the post, though. Apex Legends' newest Legend, Octane, was first leaked some time ago, but he wasn't the only legend leaked at that time. The popular theory at the moment is that the next Legend to join the game will be that legend that was leaked around the same time as Octane. While there's some debate regarding that Legend's name, it's believed they will be called Wattson and it's highly suspected that they will utilize lightning as a weapon. If fact, they will probably utilize Tesla-like lightning traps as a kind of defensive character. 
There's no word on when Wattson – or whoever this next legend is – will be released. However, Apex Legends' first season will reportedly last around three months, so it's reasonable to suspect that they will be released around that time. 
Apex Legends could certainly use a little more content during this first season as the game's initial battle pass offerings were kind of thin. Respawn has stated that they're using this first battle pass as a kind of experiment, but that explanation will be a lot more easy to swallow if we end up getting another Legend before this season is over. 
Matthew Byrd is a staff writer for Den of Geek. He spends most of his days trying to pitch deep-dive analytical pieces about Killer Klowns From Outer Space to an increasingly perturbed series of editors. You can read more of his work here or find him on Twitter at @SilverTuna014.