News
Apex Legends Leaks Reveal New Modes and Legends
New heroes, modes, and features may soon be coming to Apex Legends, according to these rumors.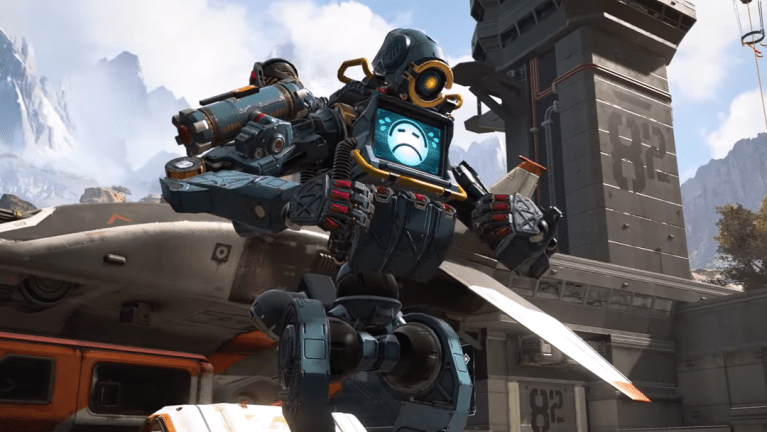 Dataminers have seemingly uncovered quite a bit of information about some of Apex Legends' biggest upcoming updates. These discoveries come from various sources and follow the apparent reveal of Apex Legends' rumored solo and duo modes. 
The biggest reveal of these latest discoveries is something called "Survival Mode." Based on information currently available, it sounds like this mode will see you play in front of a crowd of NPCs. It's not entirely clear what role they will play but early discoveries suggest that this NPC crowd will boo and cheer players based on their performance. It also sounds like there may be some kind of system where players are able to interact with (or even choose) NPCs and benefit from their presence in some way. On top of that, it's rumored that this mode will add commentators who will further contribute to the sports-like atmosphere this concept seems to be going for.
Survivor Mode will also apparently add kill replays to the game. Much like in other shooter titles, these replays will allow you to see your death from the enemy perspective (and may also be used for stylistic purposes in some way). It makes sense that feature might also be available outside of Survivor Mode at some point, but we'll first need to see whether or not Respawn intends to add this feature to the game at all before speculating on the extent of the replays. 
Interestingly, files related to Survivor Mode also seem to hint at a "hover tank," but there's some debate regarding whether or not this hover tank will be a player-controlled vehicle or some kind of set piece related to the new mode or another upcoming addition. 
Some dataminers believe that they have discovered the two new legends. Initial information suggests these legends will be called Octane and Wattson. Octane will reportedly benefit from some kind of stimulant skill that boosts his abilities while Wattson's kit may revolve around Tesla traps. It's possible these names refer to NPCs, but they seem to be separate from the rest of the files related to that information. 
Respawn has previously published a roadmap of sorts for Apex Legends' upcoming updates, but it's still vague in regards to what we can really expect from the battle royale title later this year. It will certainly be interesting to see whether or not these updates can help the game sustain its popularity, keep EA at bay, and maybe even give Fortnite a run for its money. 
Matthew Byrd is a staff writer for Den of Geek. He spends most of his days trying to pitch deep-dive analytical pieces about Killer Klowns From Outer Space to an increasingly perturbed series of editors. You can read more of his work here or find him on Twitter at @SilverTuna014.