News
Apex Legends: Crypto Character Trailer
Crypto is the next hero to join the Apex Legends roster. Here's what we know about him: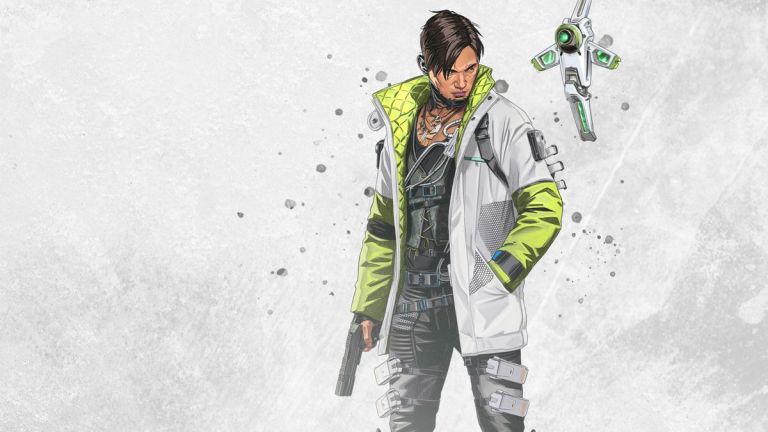 A new Apex Legends trailer confirms that Crypto will be the battle royale title's next playable hero. 
As previously suspected, Crypto is a hacker who seemingly utilizes some kind of drones to track and defeat enemies. He seems to have stumbled upon some kind of sensitive piece of lore related to the Apex Legends universe, and that has forced him to go on the run and apparently join the competition
Reddit user Teves3D previously shared images from a GameStop conference held in Nashville which showcased a previously unconfirmed character seemingly named Crypto. Interestingly, the official trailer for Apex Legends Season 2 already hinted at this character, so that leak really only verified what most of the game's players previously suspected. Crypto has also already been spotted hanging out in one of Apex Legends drop zones. 
Datamined information suggests that Crypto may actually become the game's second "Tracker" class character as his abilities will apparently involve using drones to scout areas. However, many of the finer points of Crypto's abilities remain a mystery. 
This same leak also offers a glimpse of a new "Charge Rifle" weapon which some people rightfully suspect will be an energy weapon. The popular theory at the moment is that this weapon will be acquired from crate drops, but there's nothing concrete supporting that theory at the moment. Fans may also be interested to hear that the GameStop conference featured a picture of a Halloween skin for Gibraltar, which does suggest that Apex Legends players will be able to participate in a limited Halloween event sometime in the near future. 
We do know that Apex Legends' third season starts on October 1st, so we should hopefully get a little more definitive information about all these new characters, weapons, and developments sometime before then. 
It's been an interesting road for Apex Legends so far. After a hot start, the game stumbled a bit with the release of its first Battle Pass. Apex Legends' second season fared a bit better but controversial microtransactions have raised doubts regarding the long-term direction of the battle royale title. 
Matthew Byrd is a staff writer for Den of Geek. He spends most of his days trying to pitch deep-dive analytical pieces about Killer Klowns From Outer Space to an increasingly perturbed series of editors. You can read more of his work here or find him on Twitter at @SilverTuna014.