News
Anthem's Lead Producer Has Left BioWare
One of the last major members of the Anthem team is no longer with BioWare.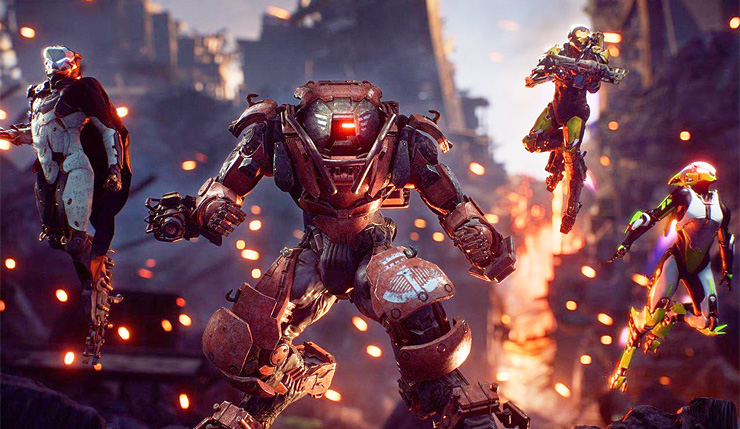 Ben Irving, the Lead Producer on Anthem, has shockingly decided to leave BioWare. 
"After 8 amazing years at BioWare I have made the decision to move on and have accepted an exciting opportunity at another gaming company," says Irving via Twitter post. "Since the first time I played Baldurs Gate many many years ago, BioWare was the dream place I always wanted to work. I will forever be grateful to all the people who gave me the chance to work on great products with amazing people."
There's a lot to unpack here, so bear with us. First off, Irving has something of a negative reputation among BioWare fans due to both the failures of Anthem and some decisions he was reportedly responsible for which may have hindered the growth of Star Wars: The Old Republic. However, when you're talking about studios the size of BioWare, it's not always easy to pin such things on one person. It's up for debate how much blame Irving really deserves. 
Arguably the bigger story here, though, is the future of Anthem. Irving wasn't just the Lead Producer on Anthem, he was one of the last leaders on the game's development team after EA and BioWare sent many members of the Anthem team to work on other projects. In his farewell tweet, Irving mentions leaving Jesse Anderson and Andrew Johnson in charge of Anthem. The funny thing is that both of those guys are community specialists. Typically, the keys to a game are handed to designers and directors. 
What does that mean for Anthem? Nobody is saying, but most people speculate that it can't mean anything good. Anthem's launch was a total disaster, and things haven't gotten any better in the months since it debuted. The game's first major piece of DLC (called Cataclysm) was delayed and turned out to be something of a bust when it finally did launch. 
You could certainly argue that the decision to leave Anthem in the hands of members of its community team means that EA and BioWare may be in full damage-control mode for the online title. At the very least, we highly doubt that Anthem will ever challenge Destiny as the king of the genre. 
Matthew Byrd is a staff writer for Den of Geek. He spends most of his days trying to pitch deep-dive analytical pieces about Killer Klowns From Outer Space to an increasingly perturbed series of editors. You can read more of his work here or find him on Twitter at @SilverTuna014. 
Read and download the Den of Geek SDCC 2019 Special Edition Magazine right here!