News
Anthem Will Be Better Than Mass Effect: Andromeda, According to BioWare
Following the rough release of Mass Effect: Andromeda, BioWare promises to be great once more.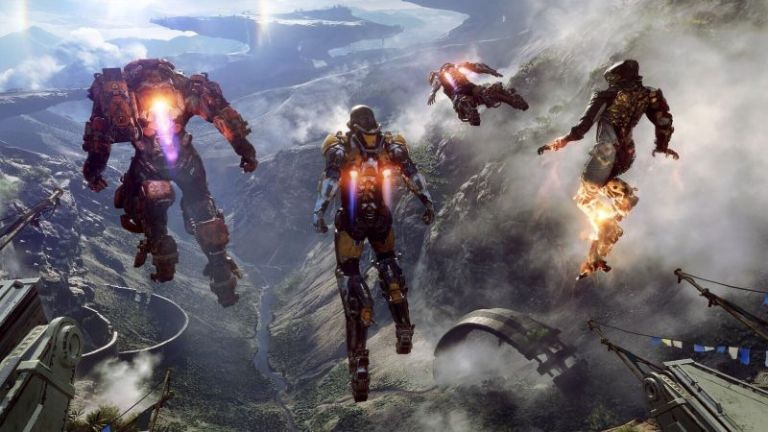 BioWare general manager Casey Hudson has posted an update on the BioWare blog in which he addresses the state of the company and where they plan to go moving forward.
"When I returned to BioWare last summer, Mass Effect: Andromeda had just been released and there was a significant movement among players asking for a story DLC that would answer questions surrounding the fate of the quarians," writes Hudson. "As you know, we were not able to deliver story DLC for Andromeda—this was as frustrating for us as it was for players, and it was something we knew we had to solve in future games."
While that statement could be interpreted to apply to just Mass Effect, Hudson follows it up with a very interesting pledge that seems to suggest he's addressing the current state of the studio as a whole. 
"That experience ultimately became a defining moment in refocusing BioWare's mission," writes Hudson. "We need to delight players with new experiences and innovation, but we must stay focused on the importance of the world, character, and storytelling elements that players expect from our games. And our games must be designed to continue delivering new stories and experiences, in an ongoing relationship with players in the worlds we're evolving together."
Hudson goes on to say that the BioWare team is working to create a whole new world of story and characters with the studio's upcoming title, Anthem, but that he ultimately hopes that game will "feel very distinctly BioWare." He even ends by promising more updates on Anthem and the "games that will follow."
The subtext of these statements seem to suggest that Hudson is aware of the controversy surrounding BioWare and the studio's failure to make Mass Effect: Andromeda everything that it could have – and perhaps should have – been. It seems that the studio recognizes that the BioWare name implies a high-level of video game design and that it is determined to restore the value of that name.
One bad game doesn't define a great studio like BioWare, but we're very curious to see if they are able to turn the ship around and once again become one of gaming's go-to sources for AAA experiences.