News
Anthem: Former Employee Says Game Will Not Be BioWare's Last
James Ohlen reveals more about the BioWare and EA relationship.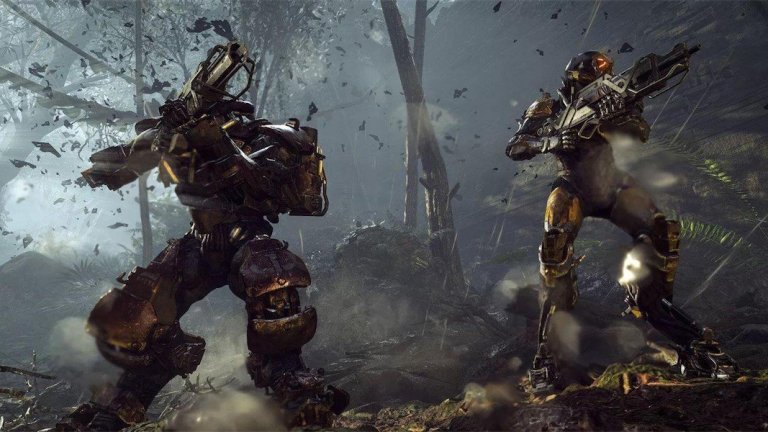 Former BioWare employee James Ohlen, who recently left the company after 22 years, has spoken to Game Informer regarding the state of the company, its possible future, and how the EA acquisition affected BioWare's ambitions and style. So far as that goes, he was quick to shoot down the rumors that Anthem might mark the end of the EA/BioWare relationship. 
"The more success that a studio has, the more freedom and resources that it has, so obviously BioWare wants to have success with Anthem because that will be good for the studio as a whole," said Ohlen. "However, I think EA is looking for BioWare to be a long-term part of the company. I think EA really respects what BioWare brings to it. BioWare is a lot different than all the other aspects of its business, so, even if Anthem doesn't do as well – and I think it's going to be great – but if it doesn't do gangbusters I don't think that's the end of BioWare."
At the same time, Ohlen hinted that the new expectations for the company may have played some small part in his decision, or other people's decisions, to leave the studio. 
"A lot of people who have been leaving were there for 10, 15, or more years, and sometimes you just need a change," said Ohlen. "Other times, people want to get more, get back to getting their hands dirty with creative, and it's really difficult to do that when you're on a big team of 1,000 people and you're supposed to be delivering hundreds of millions of dollars in revenue."
Still, Ohlen is among those who are quick to shoot down the "conspiracy theories" that suggest EA has compromised BioWare in a significant way. He maintains that "BioWare's always had a lot of control over the kind of games it makes," and that Anthem being different from previous BioWare games is in-line with the different approaches that BioWare took with games like Neverwinter Nights and Knights of the Old Republic. 
Actually, the biggest takeway from the interview is that Ohlen doesn't seem to hold any grudges or harbor many regrets. His decision to leave BioWare seems to have more to do with his desire to have creative freedom regarding different kinds of projects rather any substantial concerns regarding the state of Anthem or the company. 
Read the Den of Geek SDCC 2018 Special Edition Magazine Here!