News
Anthem Added To EA Access Subscription Program
You can now play Anthem as part of a monthly subscription service. The question is: "Should you?"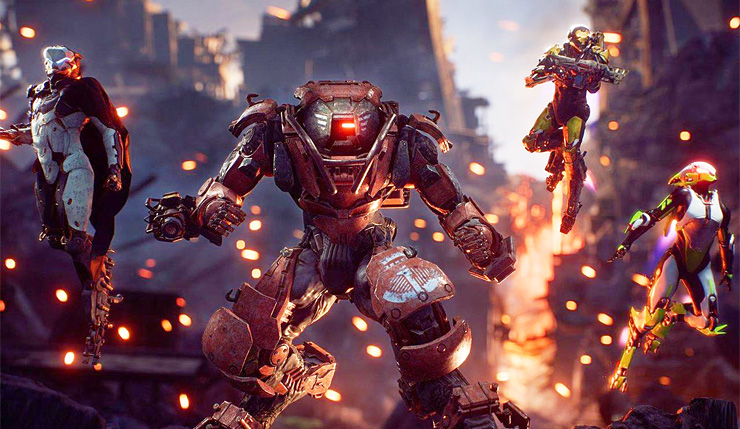 Anthem is coming to EA Access in what we're sure is in no way some kind of last-ditch effort to keep the game relevant. 
Anthem has been added to the EA Vault which means that EA Access subscribers will be able to play it for no additional cost. That means that anyone who pays $4.99 a month (or $29.99 a year) for EA Access on PS4 and Xbox One can now play Anthem if they aren't already. Those who subscribe to EA's Origin Access Premier program on PC for $14.99 a month (or $99.99 a year) will even be able to play the Legion of Dawn Edition of Anthem as part of their subscription. Basic Origin Access subscribers on PC will be able to play the same standard edition of Anthem available via the EA Access program. 
There's no word on whether or not this version of Anthem will receive all the same updates that the "retail" version gets, but that does seem to be the case. There haven't been many DLC updates to Anthem so far, though, so we're not sure when that might become an issue. We'd say that those who purchased Anthem may be upset by this move, but then again, we're willing to guess that those who purchased Anthem are pretty upset about their decision in general. 
And that's the real story here. Anthem is in a bad, bad, way, and while EA may be trying to spin their concerns about the game, the writing regarding Anthem's shortcomings was on the wall long before we were disappointed by the launch version of the game and long before Anthem's update roadmap encountered a giant roadblock. 
There's another timeline where this move might have actually helped save Anthem, but at the time of this writing, games like The Oregon Trail, My Summer Car, and Grand Theft Auto III all have more Twitch viewers than Anthem. That's not always the best indication of popularity or success, but when it swings that hard in that direction, it kind of is. 
We've talked before about how it really seems like BioWare just isn't BioWare anymore, and we've got to wonder what happens to Dragon Age 4 if EA and BioWare ultimately have to pull the plug on Anthem. 
Matthew Byrd is a staff writer for Den of Geek. He spends most of his days trying to pitch deep-dive analytical pieces about Killer Klowns From Outer Space to an increasingly perturbed series of editors. You can read more of his work here or find him on Twitter at @SilverTuna014.