News
Anthem: BioWare Is Still "100% Committed" to the Game
BioWare isn't about to give up on Anthem, and the studio "looks forward to showing players the new content."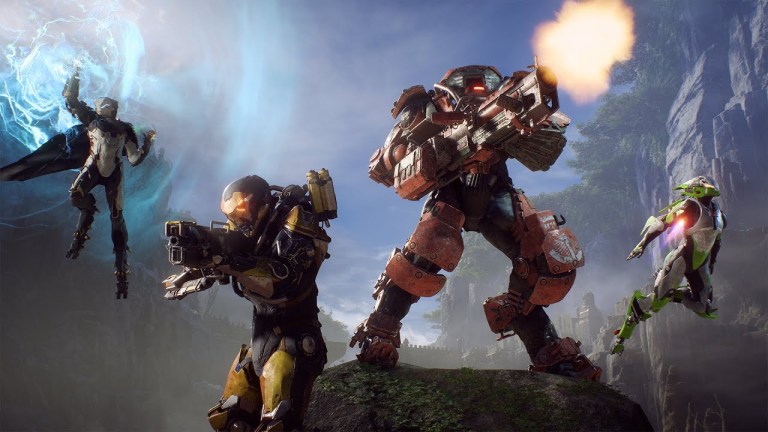 Despite the mixed responses to Anthem and the reports of a troubled development at BioWare, the company doesn't intend to give up on its soaring shooter game any time soon.
"We remain 100% committed to Anthem and look forward to showing players the new content we are working on," Chad Robertson, BioWare's Head of Live Service, said on Twitter. "We want to make sure we aren't overpromising, so our updates on what's coming in the game will be focused when we have things near completion."
In a second Tweet, he added this: "Along with [Ben Irving, the lead producer on Anthem,] and I, we've got a big team between Austin and Edmonton focused and motivated for improving the game. We appreciate your support and for being on this journey with us."
Michael Gamble, another lead producer from BioWare, reposted Robertson's Tweet and added his own statement: "There's been a lot of (incorrect) speculation on this. The studio's support and commitment to anthem HAS. NOT. CHANGED."
So, if you were expecting BioWare to quietly ditch Anthem and move onto something else, it's probably wise to reset those expectations. It sounds like this team is very serious about refining the game and making it into something that fans can really embrace.
Before accusations of an overworked staff were released online, BioWare had a 90-day plan for DLC releases that would continue to expand the game beyond its base story. Those plans have been delayed somewhat, including the game's Cataclysm events, which will offer new challenges for Freelancers who've completed everything else in the game.  
Here's hoping that the studio can turn the game around at a reasonable speed without overworking the staff. Additionally, let's hope that enough gamers stick with Anthem – or come back to it at a later date – to make BioWare's reworking of the game a worthwhile venture.
We'll keep you posted as we hear more…