News
Anthem: BioWare Is "Very Disappointed" with Launch
BioWare's Anthem had "a rougher launch than expected," but the company is vowing to plough ahead...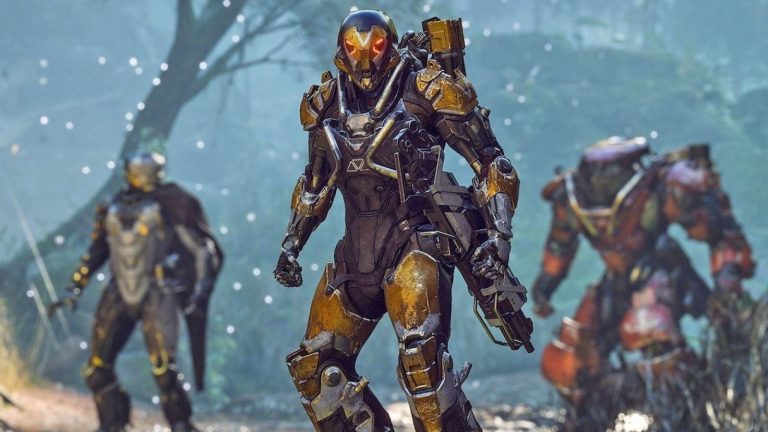 Carey Hudson, General Manager of BioWare, has posted a very candid blog on the BioWare website about the launch of the studio's soaring loot-shooter Anthem, which garnered middling reviews and a fair bit of negative feedback.
This follows a statement from Jesse Anderson, Anthem Community Manager, who weighed in on the topic of angry fan complaints and the pressure they put on the developers and community support staff. As the overseer of BioWare, Hudson is in a unique position to observe the whole picture, and he certainly seems to be very open in expressing both disappointment and hope for the future.
"It's been a wild ride these last few weeks", Hudson wrote in the blog. "On the one hand it's been a rougher launch than expected. But then as I think back we also knew that big new online games tend to hit some kind of problem once they go live, so as much as we tested and prepared to make sure everything was ready, we were also ready for the possibility that unexpected issues might arise at launch. And we continue to be committed to responding to them."
Looking at the positives, Hudson did mention that BioWare "launched a game that so many of you tell us is really fun at its core." But it's clearly impossible to ignore, in Hudson's words, "a degree of issues that did not reveal themselves until we were operating at the scale of millions of players."
"We were of course very disappointed about that," Hudson added, "as were many of you." He goes on to state, "it makes me sad to hear about any issues that would hold someone back from fully enjoying the game. I take that very personally, and it's been our top priority to get improvements out to you in the fastest, safest way."
Over 200 improvements have already been added to Anthem through updates and patches, and Hudson vows in his blog that there are more fixes and upgrades to come.
"This is all a learning experience for us," he writes, "and as we work to make sure the game is improved and perfected, we can't emphasize enough how much we appreciate you staying with us. Especially because the next stage is where things really get exciting."
It's nice to hear an executive speaking openly and hopefully about a disappointing game, and we truly hope Hudson and his team can turn Anthem into something great. After all, most of us would rather play an excellent game than complain about a bad one…