News
Anthem: BioWare Delays Cataclysm Update
You'll have to wait a little longer for Anthem's Cataclysm event as BioWare is focusing instead on making improvements.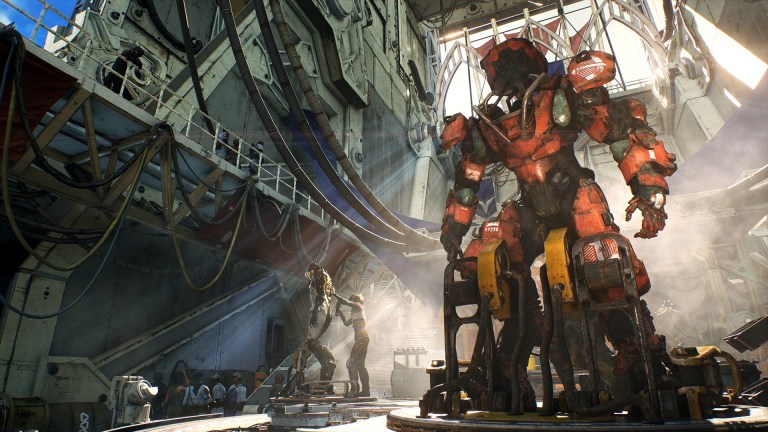 BioWare has announced that a number of the planned updates for Anthem have been delayed. 
"While we have delivered many of the Act 1 features on time, we are not going to hit all the goals on our Act 1 Calendar," BioWare's Ben Irving and Chad Robertson wrote in a recent Reddit post. "We have been prioritizing things like bug fixes, stability, and game flow over the new features of Act 1. We set aside time for this work, but the reality is there are more things to fix and improve than we planned for. While this is the best thing to do for the game, it means some items from the calendar will be delayed."
The BioWare representatives then list some of the previously planned content that will be delayed. The most notable piece of delayed content is certainly the introduction of Cataclysm events. Leading up to Anthem's release, BioWare revealed that Cataclysms are major in-game events that will typically change Anthem's world in some way and offer some of the toughest challenges yet. Until now, they've been some of the most hyped and anticipated pieces of Anthem's post-game content. Now, it's not clear when BioWare will actually get around to releasing the first Cataclysm. 
Additional content that has been delayed includes the introduction of the Mastery System, guilds, phase II legendary missions, weekly stronghold challenges, leaderboards, and "Some Freeplay Events." Needless to say, that's quite a bit of content. In lieu of releasing this content as planned, BioWare will instead focus on bug fixes, addressing stability issues, and introducing other general improvements, Despite this setback, BioWare remains confident it will deliver a better version of Anthem one day. 
"The only thing we can say is this – We Believe in Anthem," BioWare said. "We believe the game will be great, but we recognize getting there will take a lot of hard work. We want to do that work and we want you all to join us on the journey to get there."
BioWare may still believe in Anthem, but the number of people who do is growing thin. Anthem's design problems are well documented, as are the problems that reportedly plagued BioWare in the weeks, months, and even years leading up to the game's release. It's possible that Anthem will be redeemed like No Man's Sky and other games before it, but the road towards redemption just got a little longer. 
Matthew Byrd is a staff writer for Den of Geek. He spends most of his days trying to pitch deep-dive analytical pieces about Killer Klowns From Outer Space to an increasingly perturbed series of editors. You can read more of his work here or find him on Twitter at @SilverTuna014.