News
Anthem: BioWare Apologizes for VIP Demo Problems
BioWare apologizes for Anthem's start but believe the best is yet to come.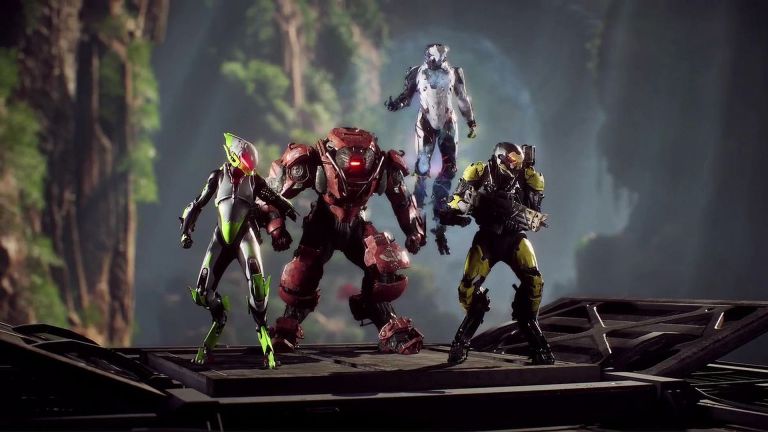 BioWare has apologized for Anthem's recent VIP demo following a very rough start. 
"Yesterday was rocky," said BioWare's head of live service, Chad Robertson, via the BioWare blog. "We've been testing the entire game and platform for several months, but there were a few things we missed; real-world play frequently leads to unexpected issues."
Robertson goes on to elaborate on some of the game's issues, which he claims are not tied to BioWare under-planning for server capacity. He claims that BioWare planned to manage the servers as the in-game population grew and that the studio actually ended up with excess server space. Instead, the connection problems that plagued the demo can be traced to a series of bugs and oversights. 
For instance, Robertson said that the issue caused by so many players trying to get in at the start of the demo was not something the team experienced to that degree during their internal tests. He also states that they discovered a bug that caused players with certain account incentives (called entitlements) to encounter additional log-in issues. Interestingly, the team says they were aware of an infinite loading problem that popped up during the demo, but they claim that they had resolved it prior to the demo's launch. 
The long and short of it is that BioWare plans on fixing specific issues that popped up during the demo and will continue to address general connection problems. Interestingly, Robertson does note at the end of the post that it's not impossible that there could be server inefficiency issues plaguing the game despite their confidence that they have enough servers to support the game's potential player base. 
As for the rest of Anthem, reactions to the initial demo have been mixed. While there are many fans who are hoping Anthem will be a better version of games like The Division, Destiny, and Warframe, the demo's many technical issues and relatively limited nature means that it's hard to tell exactly what we should expect from the final version. 
Matthew Byrd is a staff writer for Den of Geek. He spends most of his days trying to pitch deep-dive analytical pieces about Killer Klowns From Outer Space to an increasingly perturbed series of editors. You can read more of his work here or find him on Twitter at @SilverTuna014.