News
An NES Emulator is Hidden in the Nintendo Switch
If you're into hacking and NES Golf, we've got great news for you.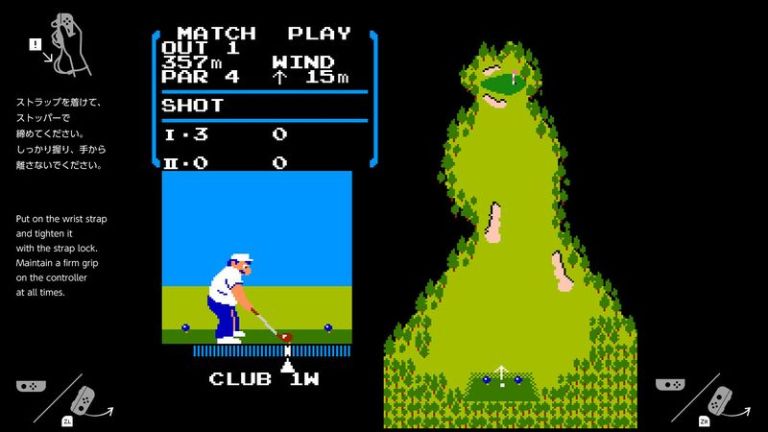 Some Switch fans have discovered that the console contains a hidden NES emulator and files related to NES Golf.
It appears that a file called "flog" has been included with the Switch ever since the console's earliest official software version. This file isn't directly accessible via the standard Switch interface, but users have been able to crack it and run it outside of official Switch commands. 
Strangely, doing so allows you to play a version of the classic Nintendo sports game, NES Golf. More than just a mere series of jumbled files, this port is actually a very playable build of the game designed specifically for Nintendo Switch. It even included Joy-Con support that allows you to use the controllers like golf clubs. 
So what's the deal here? Well, Nintendo hasn't commented on the matter, but it's really no surprise that the Switch includes a built-in NES emulator. After all, Nintendo has already announced that their online service will include digital deliveries of classic NES games. 
The inclusion of NES Golf, however, is utterly bizarre. Nintendo hasn't even talked about NES Golf being one of the titles they will provide to Switch subscribers. It kind of makes sense that Nintendo might test a relatively simple game such as NES Golf when determining how best to convert certain games to Switch, but unless there was a huge oversight when cleaning the system's code, it's highly unusual for there to be a still-functional version of the game included with the console. 
Whatever the reason, it's great to see that certain NES games are going to be re-designed to take advantage of the Switch's modern features. 
As for accessing NES Golf yourself…well, unless you're already comfortable with code manipulation, we're going to just go ahead and suggest you play the game via the many, many other legal ways it is available.
Read and download the full Den of Geek Special Edition magazine here!