News
All Upcoming PS4 Games Announced for 2014 so far: 100+ and growing
There are over 100 upcoming ps4 games already announced, and the list keeps growing and growing and growing...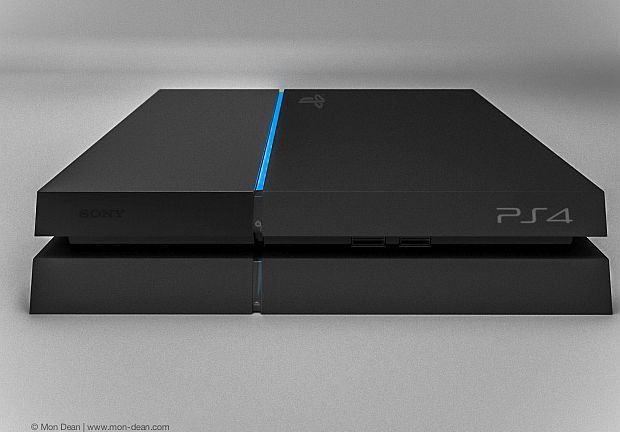 Here's some helpful information if you're still trying to decide what current-gen console you want to drop $400-$500 for. At the end of the day, even if these machines can do everything from keep you in bed all day to making you breakfast in the morning, it's all about the games, right?
Today at the PlayStation blog, there's a massive list of all upcoming PS4 games announced to date. The list proves that there's A LOT to be excited about in terms of gaming in 2014. PS4 is getting some big hits this year.
Spring will see the release of Watch Dogs and Wolfenstein: The New Order, easily two of the most talked about current-gen titles in 2014. We think it's about time we got some sold scifi titles, especially when it comes to anything Wolfenstein. We're big fans!
And summer is going to be just as gorgeous. Usually a dead time for the video game industry — E3 is pretty much the biggest thing that happens in the summer — this summer we'll get to play Bungie's follow-up to its blockbuster Halo series, Destiny. We've been waiting for a long time to play a new Bungie game, and we're finally going to get what we wished for. Will Destiny live up to its massive hype and expectations?
Oh, we're also getting Murdered: Soul Suspect, The Elder Scrolls Online, and The Evil Within, the new survival horror game from the maker of the original Resident Evil. We're gonna play this game at PAX East in a few weeks and we're bringing a change of underwear just in case.
The year will be topped off with Dragon Age: Inquisition and Jonathan Blow's new game, The Witness.
Of course, we're only speaking for games with official release dates. There are also TONS of big titles unaccounted for: Alien: Isolation, Evolve, Mad Max, The Order: 1886, Tom Clancy's The Division, and Batman: Arkham Knight, which is pretty much going to keep us up at night with excitement until it's released.
Yep, very good year for gaming!  More upcoming PS4 games will be announced for 2014–undoubtedly soon!
Stay tuned for more gaming news at Den of Geek US!
Out Now

Title

Publisher

Awesomenauts Assemble!

Romino Inc

Basement Crawl

Bloober Team

Dead Nation: Apocalypse Edition

SCE

Don't Starve: Console Edition

Klei Entertainment

Outlast

Red Barrels Inc

Rayman Legends

Ubisoft

Stealth Inc: Ultimate Edition

Curve Studios

Strider

Capcom

The Lego Movie Videogame

Warner Bros.

Thief

Square Enix

Tomb Raider: Definitive Edition

Square Enix

TowerFall Ascension

Matt Makes Games

Out in March

Title

Publisher

FEZ

Polytron

inFAMOUS Second Son

SCE

Metal Gear Solid V: Ground Zeroes

Konami

Strike Suit Zero

Born Ready games

Spring 2014

Title

Publisher

1001 Spkes

Nicalis

Anomaly 2

11 Bit Studios

Bound By Flame

Focus Home

CastletStorm: Definitive Edition

Zen Studios

Cel Damage HD

Finish Line games

Child of Light

Ubisoft

Daylight

Atlus

Divekick: Addition Edition

Iron Galaxy

Final Fantasy XIV: A Realm Reborn

Square Enix

Guacamelee! Super Turbo Championship Edition

Drinkbox Studios

KickBeat: Special Edition

Zen Studios

Lego The Hobbit

Warner Bros.

Mercenary Kings

Tribute Games

MLB 14: The Show

Sce

OctoDad

Young Horses

Oddworld: New n Tasty

Oddworld Inhabitants

Pure Pool

Ripstone LTD

RBI Baseball 14

MLB AM

Ready to Run

Beatshapers

Secret Ponchos

Switchblade Monkeys

Sportsfriends

Die Gute Fabrik

Switch Galaxy Ultra

Atomicon

The Amazing Spider-Man 2

Activision

The Swapper

Curve Studios

Titan Invasion

Curve Studios

Trials Fusion

Ubisoft

War Thunder

Gaijin Network

Watch Dogs

Ubisoft

Wolfenstein: The New Order

Bethesda

Summer 2014

Title

Publisher

CounterSpy

SCE

Destiny

Activision

Final Horizon

Eiconic Games

Galak-Z: The dimensional

17 Bit Games

Helldivers

SCE

Murdered: Soul Suspect

Square Enix

Pavilion

Visiontrick

PixelJunk Shooter Ultimate

Double Eleven

Sniper Elite 3

505 Games

The Elder Scrolls Online

Bethesda

The Evil Within

Bethesda

Race the Sun

Flippfly

Transformers: Rise of the Dark Spark

Activision

Velocity 2X

Futurlab

Fall 2014

Title

Publisher

Dragon Age: Inquisition

EA

Evolve

2k Games

Hotline Miami 2: Wrong Number

Devolver Digital

Rocketbirds 2: Evolution

Ratloop

The Witness

Thekla, Inc.

Winter 2014

Title

Publisher

Guns of Icarus Online

Muse Games

Hyper Light Drifter

Heart Machine

Ray's The Dead

Ragtag Studios

TBA 2014

Title

Publisher

Alien: Isolation

SEGA

Assault Android Cactus

Witch Beam

Aztez

Team Colorblind

Backgammon Blitz

The Fyzz

Batman: Arkham Knight

Warner Bros.

Blast 'Em Bunnies

Nnoo Pty

Cosmic Star Heroine

Zeboyd

Defense Grid 2

505 Games

Diablo III: Ultimate Evil Edition

Activision Blizzard

Dragon Fin Soup

Grimm Bros

#Driveclub

SCE

Dying Light

Warner Bros.

Dynasty Warriors 8: Xtreme Legends Complete Edition

Tecmo Koei

EA Sports UFC

EA

Energy Hook

Happion Labs

Forma 8

MixedBag

Foul Play

Media Tonic

Hohokum

SCE

Home

Benjamin Rivers Inc.

Legend of Raven

Nicalis

Lords of the Fallen

Bandai Namco Games

Mad Max

Warner Bros.

Middle-Earth: Shadow of Mordor

Warner Bros.

Minecraft

Mojang

N++

Metanet Software

NBA 2k15

2k Sports

Nuclear Throne

vlambeer

OlliOlli

Roll7

The Order: 1886

SCE

Pier Solar and the Great Architects

Watermelon games

Planetside 2

SOE

Putty Squad

Maximum Games

Road Not Taken

Spry Fox

Rogue Legacy

Cellar Door Games

Samurai Gunn

Teknopants

Savant Ascent

D-Pad Studio

Shantae: Half-Genie Hero

WayForward

Sherlock Holmes: Crimes & Punishments

Frogwares

Starbound

Chucklefish

Super Exploding Zoo

Honeyslug

The Binding of Isaac: Rebirth

Nicalis

The Crew

Ubisoft

Tom Clancy's The Division

Ubisoft

Transistor

Supergiant Games

Tropico 5

Kalypso Media

Valiant Hearts: The Great War

Ubisoft

Volume

Mike Bithell

Worm Battlegrounds

Team17

WWE 2k15

2k Sports
Like us on Facebook and follow us on Twitter for all news updates related to the world of geek. And Google+, if that's your thing!