News
Alien vs. Predator Was Almost an Insane Football Game
A cancelled American football game for Sega Genesis would've pitted Xenomorphs against Predators.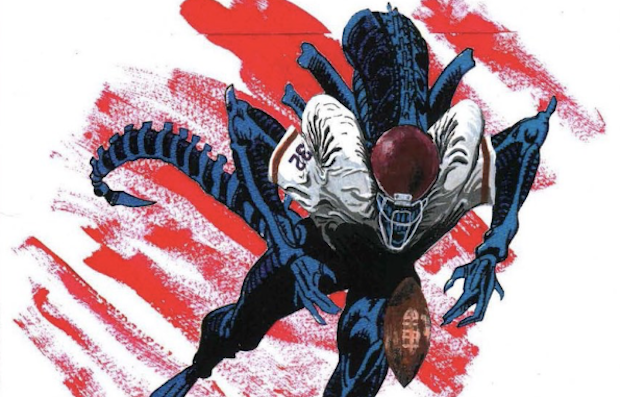 Well, here's a piece of news we weren't expecting to write today: it has been revealed that a sci-fi American football game was once in development for the Sega Genesis, which would have featured Xenomorphs from the Alien franchise competing in fixtures against Predators.
This story, which we're going to file under "You Can't Make This Up," originated in a blog post by the National Videogame Museum of the USA. The team from the museum unearthed concept art for this Alien versus Predator American football game, which apparently may have been titled Cosmic Hard Bowl.
The game would've featured an Alien Football League (in which one of the teams is called the Los Angeles Blade Runners) and a Predator Football League. One of the rules is that each team must have a human quarterback, which sounds like a recipe for bloodshed.
Here's one piece of concept art that has come to light…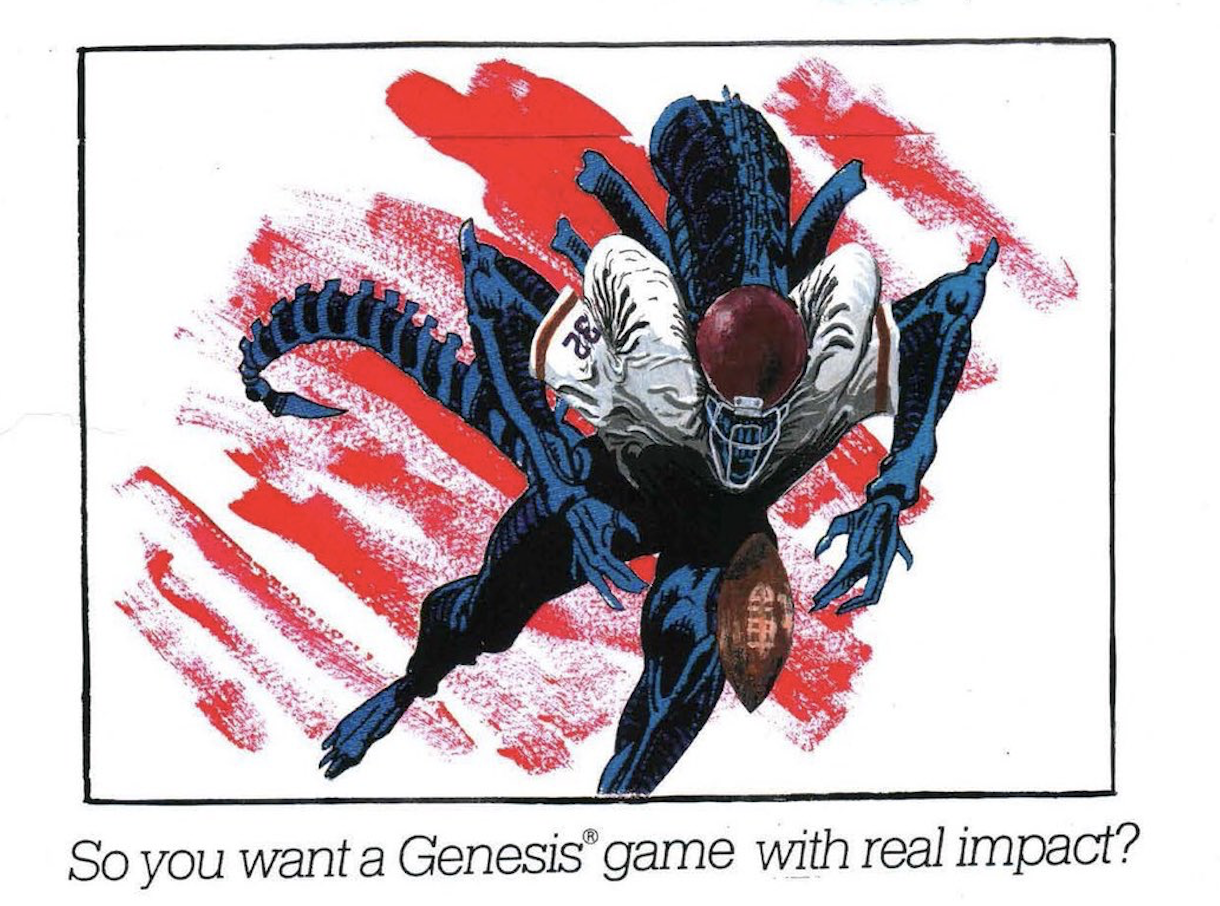 It's actually a pretty cool piece of art we wouldn't mind hanging up at our office. Below is another piece of concept art, which proclaims this never-actually-made title as a Super Game…
Translated, the text from that image provides a basic plot summary for the game: "Mankind had neutralized the 400+ year war between Aliens and Predators. Now they have agreed to finalize the conflict by American Football on Earth. The Alien Football League and the Predator Football League were born and fierce battles engaged for the Super Bowl Title. There was only one new rule. The quarterback must be human."
It's not clear which company was developing this game or how far it got in production, but the fact that it existed at all is enough to raise eyebrows. We just wish it'd actually happened. We'll be sure to keep you updated if more details about this utterly bizarre concept are discovered…