News
Alien: Blackout Mobile Game Not Only Alien Game in Development
20th Century Fox is bringing back Amanda Ripley for a survival horror mobile game, Alien: Blackout.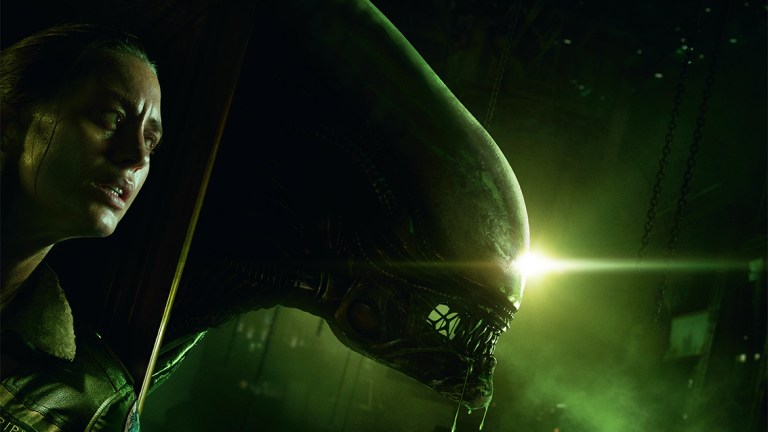 In response to the outcry over the Alien: Blackout mobile game, Fox has assured franchise fans that more Alien games are on the way. 
The Alien Twitter account sent a message recently addressed to "Alien fans" stating that there is "still more to come…very soon" On top of that, FoxNext studios has stated that there are more adventures for Amanda Ripley in the works that are "soon to be announced." The Twitter statement seems to be in reply to the backlash against the recently announced mobile game, while the promise of more adventures was included as part of Blackout's original release statement. There have also been hints from people cose to the team that other, bigger games are in development. 
As for that mobile game, it would be wise to start preparing yourself, once again, for the harsh realities of hiding in a locker and fearing for your life. 20th Century Fox is bringing back Amanda Ripley, the protagonist of 2014's scary Alien: Isolation video game, for a new survival horror mobile game entitled Alien: Blackout. 
Gamers with good memories will recall that Alien: Isolation featured Amanda Ripley, the daughter of Sigourney Weaver's Ellen Ripley, venturing into space in search of answers, only to find herself in the midst of Facehuggers and Xenomorphs aplenty. Ultimately, Amanda just about managed to survive the events of the game, and she even found a final message from her mother along the way.
Flash forward to the modern day, and Fox has announced a brand new Amanda Ripley adventure. Variety got the scoop, reporting that Amanda will move from consoles to mobile devices for Alien: Blackout. FoxNext Games has worked with D3 Go! and Rival Games to bring this intriguing new title to life.
Further Reading: The Alien 3 Story Ideas That Didn't Make It to the Screen
D3 Go!'s website has been updated accordingly, with a dedicated Alien: Blackout page that confirms the game is "coming soon" with an age rating of T (for Teen) to the Apple App Store, the Google Play store, and the Amazon App Store.
The game will consist of "seven fear-inducing levels," with the player tasked with saving Amanda's crew "using only the station's emergency systems." This image from D3 Go! appears to show what the game's tech interface will look like:
And there are also images like this, which have us hoping for some decent-graphics-for-mobile segments in between the more puzzle-like bits: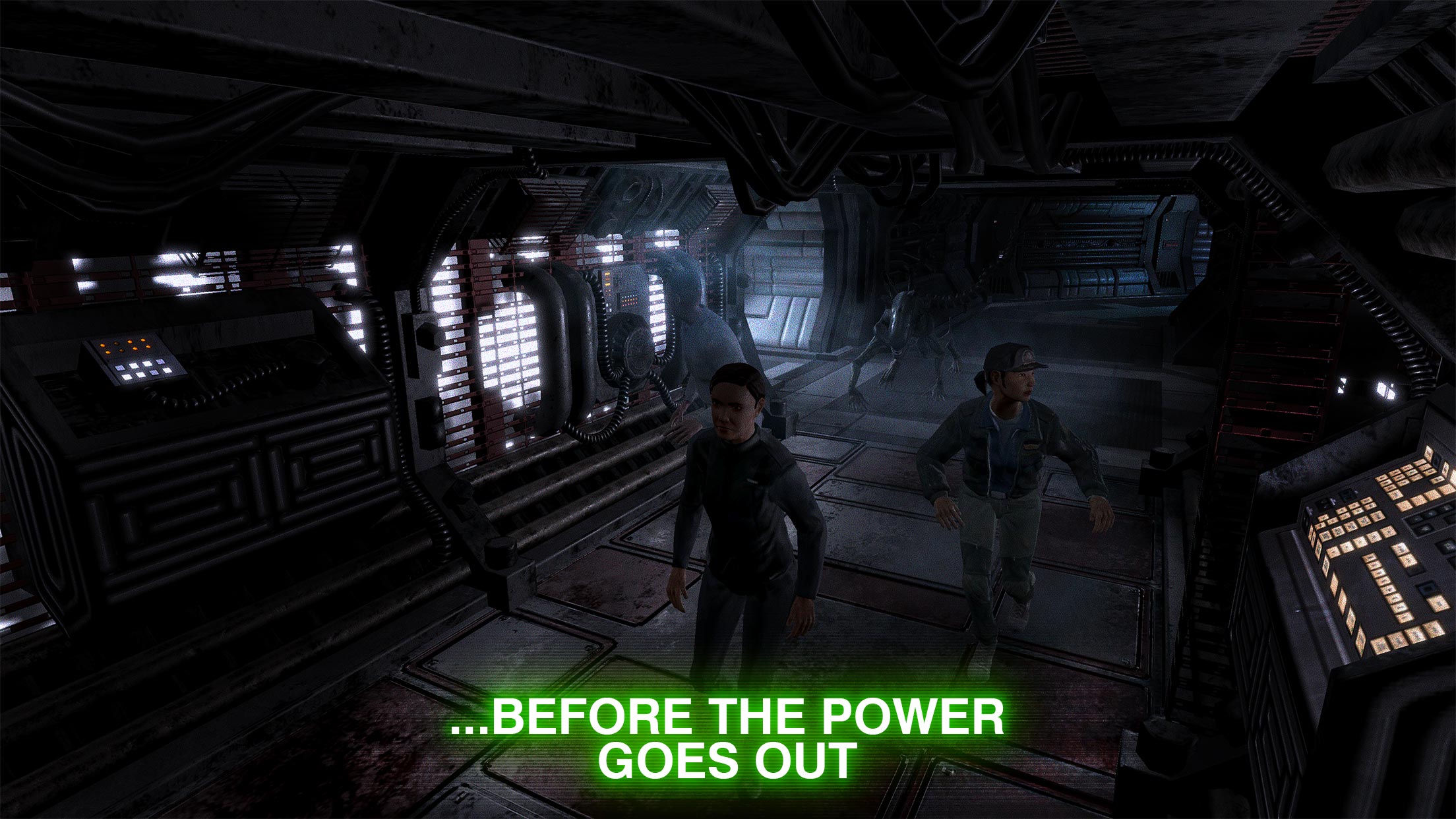 If you're hungry for extra info, D3 Go!'s site also shared this official synopsis:
"The terror of Alien is brought to life in Alien: Blackout. Try to stay alive while trapped aboard a crippled Weyland-Yutani space station carrying a deadly Xenomorph as it tirelessly hunts you and the crew. Outsmart the perfect hunter by making perilous choices. Players must rely on the damaged controls of the space station or risk sacrificing crew members to avoid deadly contact, permanently altering the outcome of the game."
There's no word on a release date or a price point just yet, but we'll be sure to keep you updated as more news comes to light.
Further Reading: Konami's Aliens Arcade Game Is Still Amazing
We're expecting big, multimedia things from the Alien franchise this year: in a brace of cryptic tweets prior to this announcement, Fox used the hashtag #ReadPlayWatch to imply that a multifaceted expansion of the Alien franchise is plotted for 2019. Here's one of the tweets:
We'll just have to wait and see to find out what the "Read" and "Watch" elements of Fox's 2019 Alien plans are, but in the meantime, Alien: Blackout sounds like an exciting proposition that could push the boundaries of mobile gaming. 
We'll bring you more as we hear it.