News
Alice: Asylum: First Details For American McGee's Alice Prequel
Cult classic American McGee's Alice may receive a prequel title called Alice: Asylum.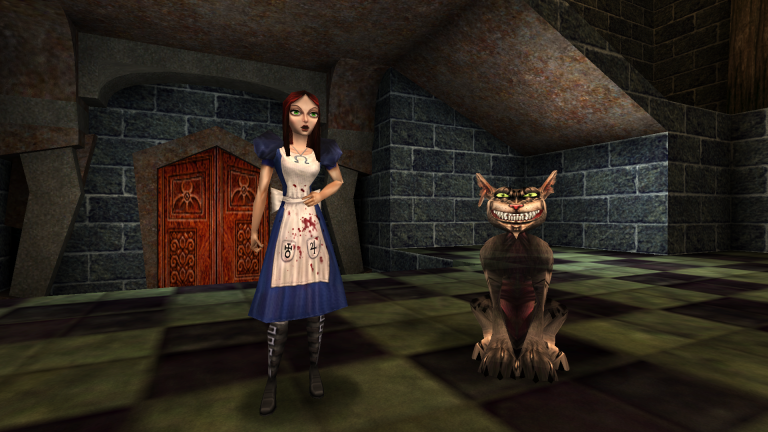 Game designer American McGee is reportedly working on a new American McGee's Alice game. This comes after years of speculation – and fan wishes – regarding the possibility of another entry into the cult classic 3D action/adventure franchise. 
"American is hard at work on design, art, and story for the next chapter in Alice's adventures," reads a post on the American McGee blog. "'Alice: Asylum' will present the story before 'American McGee's Alice,' with young Alice fighting through the trauma of losing her family."
Based on that very early – and somewhat vague – information about the game, we can at least expect the next Alice game to be a prequel called Alice: Asylum that will cover some of the events that occurred before the 2000 sleeper PC hit that started the entire franchise, American McGee's Alice. The Asylum mentioned in the title is presumably Rutledge Asylum where young Alice was sent to following the events of Through the Looking-Glass and What Alice Found There.
We can't help but be a little curious about what events this prequel will cover considering that there aren't many hints regarding what Alice was doing in the Asylum prior to the events of the first game. It was previously implied that Alice's life in the asylum was at least somewhat mundane prior to her being taken on a grand adventure some 10 years after she was committed to the institution. 
There are also some questions regarding how seriously we should take this announcement. While it sounds like the preliminary work on a new Alice game has indeed begun, the fact that a separate Patreon page for the game's pre-production has been set-up leaves us to wonder whether or not there are any concrete plans in place regarding this title's development time frame and any possible release windows. 
So while we're going to hold out some hope for the return of this weird and wonderful franchise, we can't help but be a little bitter that the previously rumored Alice film adaptation that both Wes Craven and Sarah Michelle Gellar were linked to at one point will seemingly never happen. 
Matthew Byrd is a staff writer for Den of Geek. He spends most of his days trying to pitch deep-dive analytical pieces about Killer Klowns From Outer Space to an increasingly perturbed series of editors. You can read more of his work here or find him on Twitter at @SilverTuna014.