News
Alan Wake Being Adapted Into a TV Series
Alan Wake returns as an upcoming live-action TV series.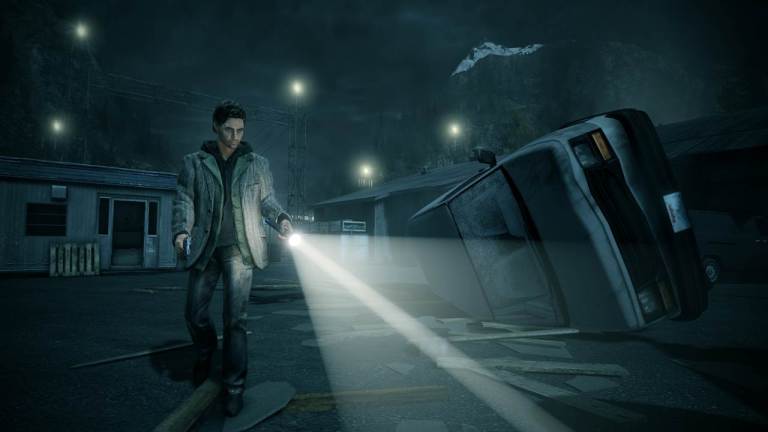 Alan Wake is being adapted into a live-action television series. 
Variety is reporting that developer Remedy will be working with Contradiction Films and showrunner Peter Calloway (Cloak and Dagger, Legion) in order to bring the cult classic horror game to television. Based on information released thus far, it seems that Remedy's Sam Lake will be producing while Calloway is currently set to write the series. 
Speaking about the property and their relationship with Remedy, Contradiction Films shared what made them so excited about this upcoming adaptation. 
"Alan Wake was basically a TV series that was put into a game," said Contradiction's Tomas Harlan. "That was Sam [Lake's] vision. It was influenced by The Twilight Zone, Secret Window, Hitchcock, Northern Exposure, a lot of U.S. television…We plan to work closely with Sam on our this show. Sam is a huge part of this. This is his baby."
There's currently no word regarding what network the show will premiere on, which actors (if any) are attached to the project, and whether or not the show will serve as a kind of sequel to the original game or whether it will just exist somewhere in the Alan Wake universe. However, Remedy's Sam Lake did note that the show will likely draw upon some of the work that the team has done on a conceptual sequel to Alan Wake. 
"Not only that, but through the years we've worked on multiple game concepts and stories for Alan Wake's world that have never seen the light of day," Lake said. "All of this material will function as potential source material for the show."
Regardless, it's exciting to see that Alan Wake will live on in some form. The 2010 title is generally regarded as one of the most fascinating horror stories in gaming history. Granted, the story drew heavily from the works of Stephen King, but it was a brilliant narrative experience. Sadly, Alan Wake has been pulled from all digital stores due to music copyright issues. 
Matthew Byrd is a staff writer for Den of Geek. He spends most of his days trying to pitch deep-dive analytical pieces about Killer Klowns From Outer Space to an increasingly perturbed series of editors. You can read more of his work here or find him on Twitter at @SilverTuna014.