News
Alan Wake 2: Remedy Says Sequel Won't Happen for Years
Alan Wake 2 may one day get made, but Remedy says it won't happen in the near future.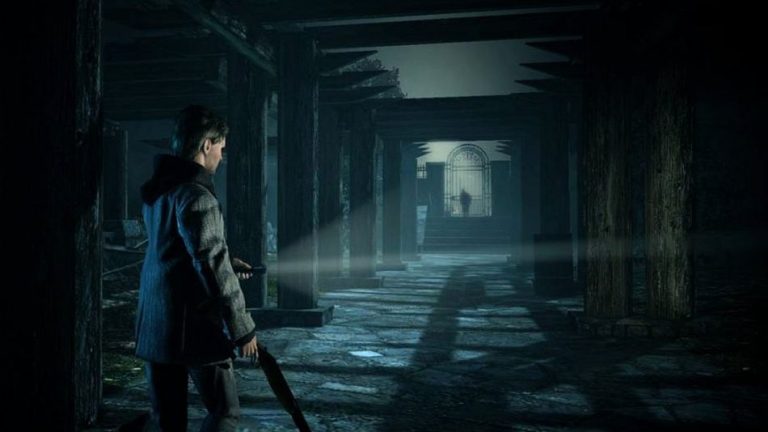 Remedy is just as interested in an Alan Wake sequel as most of the game's fans are, but they warn those fans that they shouldn't expect to see the game for a long time (if it ever comes out). Why? Well, it seems that the team is just too busy working on other projects.
"We were working on Alan Wake 2 years ago and it just didn't pan out, so there's nothing—we're just booked solid for the next couple of years, really," said Thomas Puha, Remedy's director of communications in an interview with VG24/7. "We do own the Alan Wake IP, but it's never quite as simple as that, but yeah, we do own it."
Members of Remedy had previously mentioned that they had put together a pitch for Alan Wake 2 some time ago. It seems that they were pitching the game to Microsoft when Remedy was exclusively developing games for that company, but the talks never went beyond the pitch meeting. Instead, Remedy ended up making Quantum Break which shared some presentation elements and themes with Alan Wake. 
That note about Remedy owning the rights to the Alan Wake IP is interesting, though. There's been some debate about that in the past, and some have gone so far as to say that it might be the reason why Remedy didn't choose to develop a sequel to the game. Of course, there's always that Alan Wake TV series floating out in the wild, so we suppose that Remedy had some say in that.
If you never had the chance to play Alan Wake (which is entirely possible given some of the game's licensing troubles which caused it to be pulled from digital stores), then you're missing out on a game that we think happens to be one of the greatest Stephen King stories not written by Stephen King. It's a brilliant (if flawed) story about a man with writer's block who tries to go on a getaway with his wife but soon finds himself in the middle of a horror story more terrifying than any he could ever dream up. 
There have been loose talks about an Alan Wake sequel for years, but it's starting to sound like it could be years more before we ever get one.
Matthew Byrd is a staff writer for Den of Geek. He spends most of his days trying to pitch deep-dive analytical pieces about Killer Klowns From Outer Space to an increasingly perturbed series of editors. You can read more of his work here or find him on Twitter at @SilverTuna014.