News
Activision Wants Call of Duty to Be a "Marvel-esque" Film Franchise
The heads of Activision's film division speak about the cinematic potential of Call of Duty.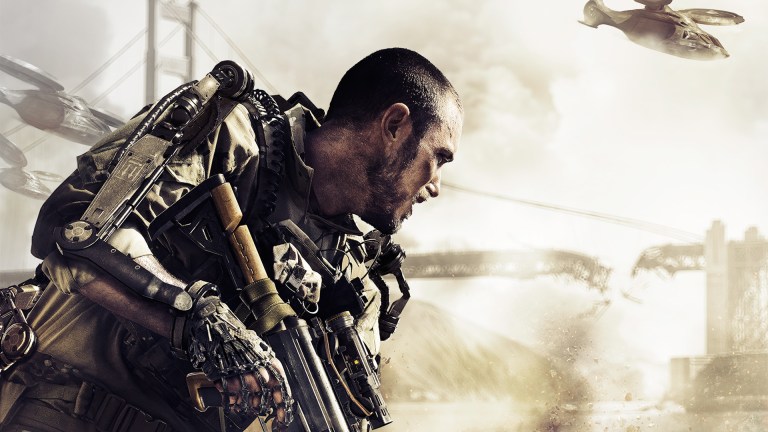 While every game studio that options one of their properties for a film adaptation does so in the hopes of capitalizing on the success of their series in a big new way. Few studios, however, have expectations nearly as ambitious as Activision's hopes for future Call of Duty films. 
In an interview with The Guardian, Stacey Sher and Nick Van Dyk, co-presidents of Activision Blizzard Studios, revealed that they believe Call of Duty could become a Marvel-esque expanded cinematic universe. 
"We have plotted out many years," said Sher. "We put together this group of writers to talk about where we were going. There'll be a film that feels more like Black Ops, the story behind the story. The Modern Warfare series looks at what it's like to fight a war with the eyes of the world on you. And then maybe something that is more of a hybrid, where you are looking at private, covert operations, while a public operation is going on."
Van Dyk went on to describe the initial Call of Duty film as "not a literal adaptation," but rather a "big, tentpole Marvel-esque movie."
Before you write this off as typical rhetoric, you have to consider the source. Sher has produced Quentin Tarantino films such as Pulp Fiction, Django Unchained, and The Hateful Eight while Van Dyk was a key player in Disney's acquisition of the Marvel and Star Warsproperties. 
It was Sher, though, who spoke most clearly in regards to what it was that made the Marvel cinematic universe really work. 
"If you look at Marvel, they started working when you had Robert Downey Jr. as Iron Man, and real filmmakers on board as well," said Sher. "What I think made The Avengers so great was the writing and directing. You cared about those characters. If you just chase the empty blockbuster and have nothing to say in the genre, forget about it."
There's still no word on when the ambitious Call of Duty film franchise will begin, but it is currently believed that the first movie could be in theaters as soon as next year.