News
Activision is Ready to Remaster Other Franchises
Activision is considering multiple franchises, but most fans are asking for Spyro.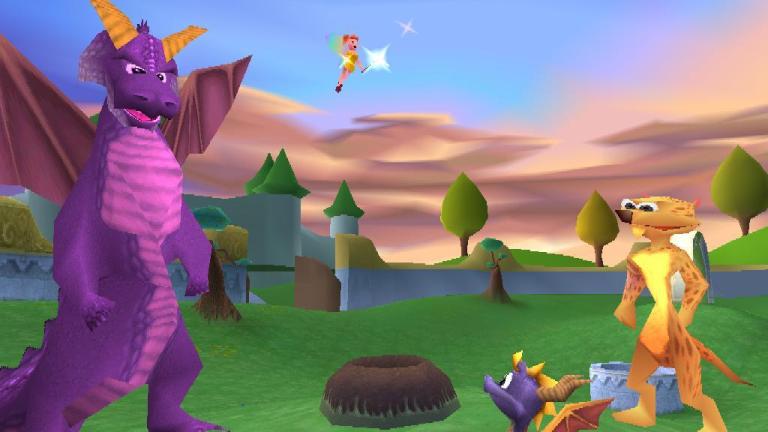 Following the tremendous retail success of the Crash Bandicoot N. Sane Trilogy, Activision is ready to remaster and re-release some of the other classic franchises in their library. 
"We knew that there was a passionate audience out there for Crash. Full disclosure myself among them, but we had no idea – it's hard to tell whether that's a vocal minority or whether that's a real mass audience until you put something out there," said Activision's Eric Hirshberg. "Crash has surpassed all of our expectations by a pretty wide margin. And a couple of stats that underscore that point where it was the number one selling console game in June based on units, even though it was only available for two days during that month."
Because no publisher believes in the value of letting a good thing roll once before cashing out, Activision is prepared to browse through their back catalog to see what else fans may be interested in playing again.
"We think we have other great IP in our portfolio that we're considering of course," said Hirshberg. "I think you can be confident that there will be more activity like this in the future with more great IP."
So what titles might Activision be interested in remastering? Well, there's certainly no shortage of Activision games to choose from – never forget that Activision once published a game based on Pimp My Ride – but the one title that everyone seems to be calling for is Spyro. 
It's been quite a while since we last received a Spyro game worth playing, but that doesn't mean that fans don't have plenty of love in their hearts for the 3D platformer series that once gave PlayStation gamers a taste of the genre the N64 otherwise called its own. 
As for Activision, their ties to the Spyro franchise seem to be based on the studio's work on the Skylanders series. So far as anyone can tell, Activision still retains a degree of control over the property. 
Read and download the full Den of Geek Special Edition magazine here!