News
Activision Blizzard Lays Off Nearly 800 Employees
Activision Blizzard will let go of hundreds of employees as part of a change in company focus.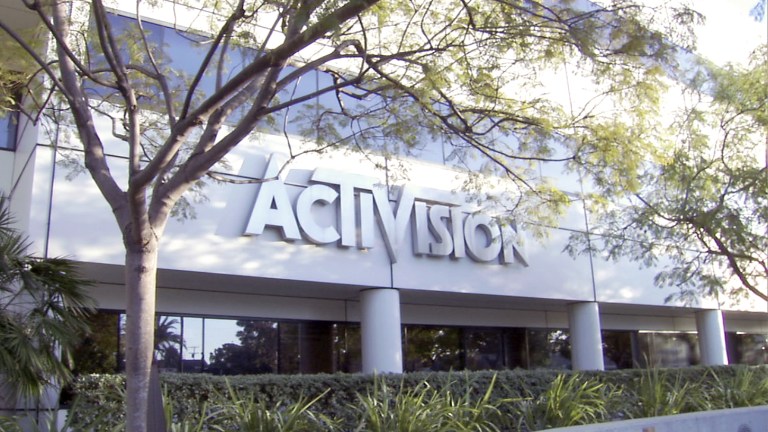 Activision Blizzard has begun laying off a large number of employees. Early reports indicate that a large number of these layoffs will affect non-development employees at Blizzard. Specifically, it will target a large number of employees in the studio's eSports and publishing divisions.
"Over the last few years, many of our non-development teams expanded to support various needs," Blizzard president J. Allen Brack said in a statement acquired by Kotaku. "Currently staffing levels on some teams are out of proportion with our current release slate. This means we need to scale down some areas of our organization. I'm sorry to share that we will be parting ways with some of our colleagues in the U.S. today. In our regional offices, we anticipate similar evaluations, subject to local requirements."
Laid off Blizzard employees will receive a severance package that includes continued health benefits, a profit sharing bonus based on the previous year, job placement assistance, and other benefits. In an additional statement, Brack noted that "It's critical that we prioritize product development and grow the capacity of the teams doing this work to best serve our player community." This confirms that Blizzard will indeed look to expand its development teams and have made cuts in other areas to fiscally support that move. It's not clear at this time how other sections of Activision Blizzard will be affected by the layoffs, but an estimated 800 employees will be let go by the end of the process.  
These layoffs come on the day that the company delivered its quarterly earnings call. The layoffs were announced ahead of that call so that the costs saved could be relayed to investors. This is despite the fact that the company claims to have earned record revenue last year. 
This situation may be more complicated than that, though. First off, it seems that Bungie's recent split from Activision might have put Activision Blizzard in a more awkward financial spot than it is willing to admit. It's currently being suggested that Activision Blizzard's annual revenue will be reduced by as much as $400 million due to lost Destiny revenue. While Activision Blizzard has previously suggested it was disappointed by Destiny's overall revenue, $400 million is obviously still a significant amount of money. 
On top of that, key members of the Activision Blizzard organization have steadily been departing the company over the last year or so. Blizzard co-found Mike Morhaime announced that he was leaving the company last year and former Activision CFO Spencer Neumann also recently decided to step away. The desire to acquire new executive talent might have inspired Activision to offer CFO Dennis Durkin a stunning $15 million signing bonus. On top of that, Activision Blizzard CEO Bobby Kotick reportedly made over $26 million in 2017. It's clear that there's no shortage of money at the top of the company. 
While the real story here remains the hundreds of employees who are about to lose their jobs, this news will no doubt strike a chord with Blizzard fans who have wondered if some of the company's recent controversial decisions (such as the Diablo Immortal mobile game) can at least partially be traced back to the company's overall financial "woes" and the rumors that Activision is trying to strip Blizzard of some of its independence. 
Matthew Byrd is a staff writer for Den of Geek. He spends most of his days trying to pitch deep-dive analytical pieces about Killer Klowns From Outer Space to an increasingly perturbed series of editors. You can read more of his work here or find him on Twitter at @SilverTuna014.