News
A Rick and Morty VR Game Will Drop On 4/20
Are you ready to open real fake doors in a Rick and Morty VR adventure?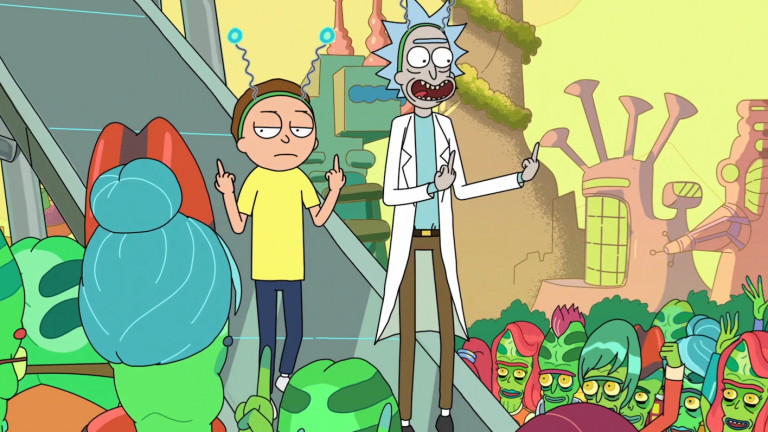 The rapidly expanding and infinite Rick and Morty universe is coming to virtual reality. We've known for awhile now that Rick and Morty co-creator Justin Roiland has a sick, twisted obsession (okay not really) with virtual reality, so it was a matter of time before he took Rick and Morty into the VR world.
In all seriousness, Roiland started a VR company last year called Squanchtendo, and despite that being a direct Rick and Morty reference, the company is not involved with this project. The Rick and Morty VR experience is called Rick and Morty: Virtual Rick-ality and comes from Adult Swim Games and Owlchemy Labs. Finally, you'll get to know what a plumbus feels like in Rick's VR puzzle and mission-based game.
According to a press release, "fans will experience the show in a totally new way– personally living life as a clone of Morty and all the trauma that comes with it. Navigate and rummage through Rick's garage and the Smith household, and step through portals to alternate worlds."
— adult swim games (@adultswimgames) April 12, 2017
The possibilities and fake doors are endless. The game is available starting on April 20th for HTC Vive and Oculus Rift headsets and you can buy it on Steam and Oculus Home for $29.99.
As of press time, it's unclear whether Mulan McNugget Szechaun dipping sauce is an unlockable item.