Features
A Brief Look at the Phenomenon of Splatoon
How Nintendo's Splatoon created a new fan community.
This article was originally published in the Den of Geek SDCC Special Edition Magazine. Click here to view the full issue!
Nintendo changed the world when they introduced two of the most enduring characters in video game history: Donkey Kong and Mario (named "Jumpman" at the time), in 1981's monumental Donkey Kong arcade cabinet.
In subsequent years, the company created many more franchises, each starring new heroes and villains that make up their now world-famous stable of iconic characters. Link, Luigi, Samus Aran, Kirby, Princess Peach, Yoshi, Fox McCloud, and Bowser became some of the most recognizable figures in pop culture, earning Nintendo the infamously loyal fan base it boasts to this day.
Nintendo was a veritable star factory in the '80s and '90s, but when the new millennium rolled around, the company struggled to create new characters that could match the iconic status of their established, marquee cast. That all changed in 2015, however, with the arrival of third-person competitive shooter Splatoon on the Wii U: a wonderfully weird new franchise starring the Inklings – adorable, humanoid squid-things – that have been capturing the imaginations of young gamers in the same way Mario did three decades before.
From fast-selling amiibo figures to a deluge of Inkling fan art, the game's community exploded, making Splatoon Nintendo's most successful new IP in years. The game stands as the sixth-best selling Wii U game of all time, outdone only by Nintendo Land and five games starring the legendary Mario himself. That's elite company, and with a warm reception from critics and gamers alike, the possibilities are endless.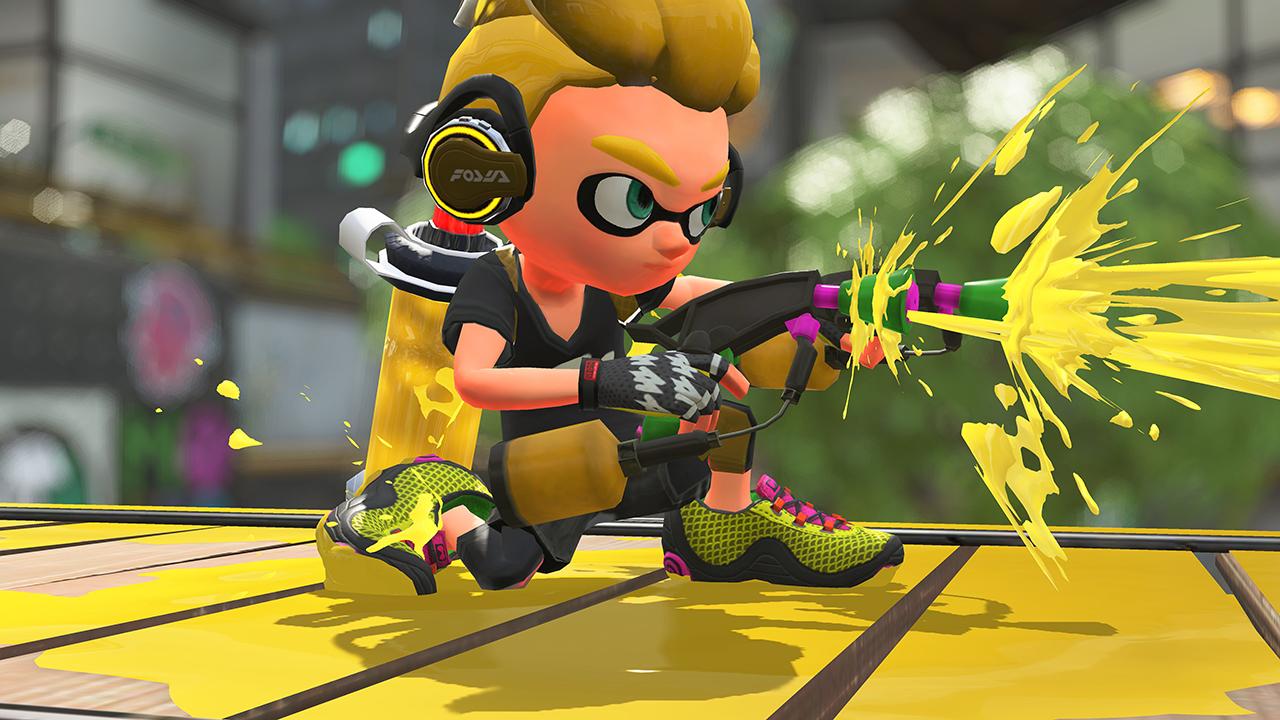 The success of Splatoon can largely be attributed to the ingenuity of its concept. Competitive shooters have always been a blind spot in Nintendo's library, largely due to the inherent violence of the genre. However, Splatoon creator Shintaro Sato found a clever workaround by making the Inklings essentially unkillable (but very splat-able) and focusing the shooting mechanics on multi-colored turf warfare. Finally, young Nintendo fans could utilize their itchy trigger fingers in a ferociously competitive but decidedly age-appropriate environment.
Now, the game's highly anticipated sequel, Splatoon 2, is upon us, dropping on July 21 for the Nintendo Switch.The follow-up offers new modes, weapons, game mechanics, amiibo, and a text-based backstory that introduces some unexpected drama into the series' lore.
Splatoon and the Inklings are providing family fun at a time when gaming mostly favors adult content. The Wii U wasn't a great console by any measure, but it brought fans a fantastic franchise that breathed new life into a company often accused of relying too heavily on old favorites. In time, the game could be remembered as one of the seminal titles in Nintendo's history, signifying a new initiative to take bigger risks on new, unknown IPs.
Read and download the full Den of Geek SDCC Special Edition magazine here!