News
8-Bit Adventure Anthology Contains Three Classic Horror Adventure Games
Looking for some 8-bit scares this Halloween?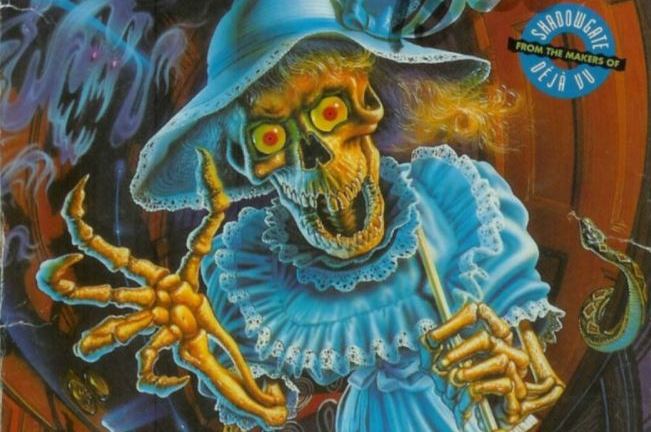 'Tis the season for retro horror experiences. After all, aside from The Evil Within 2, this October is notably devoid of significant new horror game releases.
That being the case, you may want to give 8-Bit Adventure Anthology (Volume One) a look. 
Granted, that's not the catchiest title on the market, but 8-Bit Adventure Anthology doesn't really need a selling point beyond its collection of classic horror adventure titles. This anthology – which was compiled by Abstraction Games – contains classic horror adventure titles Shadowgate, The Uninvited, and Déjà Vu. Aside from all belonging to the same genre, decade, and developer (ICOM Simulations, Inc.), these games are united by the fact that they've all gone overlooked in the grand scheme of history. 
Shadowgate, for instance, is a point-and-click adventure title first released in 1987 to pretty widespread acclaim. It uses a more traditional sword and sorcery setting as the backdrop for a pretty incredible innovative horror experience. NES owners who played the title will certainly remember it as one of the few NES horror games of that time that wasn't completely compromised by censorship. 
Déjà Vu, meanwhile, is more of a tribute to the hard-boiled detective dramas of the '40s and '50s. While it's much more of a mystery game, it does contain some more traditional horror moments that made it a generally unnerving experience for players of the era. Even today, it will likely catch you off-guard. 
The Uninvited is probably the star of this particular show. This haunted house adventure is one of the most revolutionary horror experiences gaming has ever seen. It was one of the first games that can lay claim to truly scaring players and certainly set a bar for the genre moving forward. 
If you're interested, the 8-Bit Adventure Anthology is expected to release on October 31st (great timing) for PC, PS4, and Xbox One. There's been no word regarding whether or not further collections of this same style will follow this first volume's debut. 

Read the latest Den of Geek Special Edition Magazine right here!