News
45+ Apps Coming to Xbox Consoles Including Twitter, HBO GO
With more than 45 new apps announced for Xbox consoles, gamers can expect to see some of them debut by the end of this holiday season.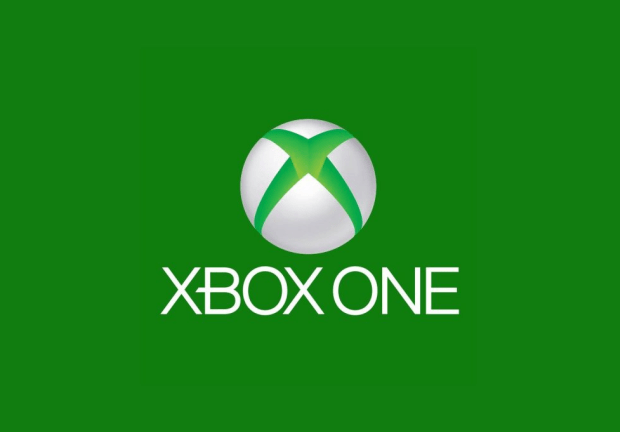 Microsoft has just announced an additional batch of 45 new apps that will be headed to Xbox One and Xbox 360 consoles in the near future. Among the many new entertainment applications will be popular names and brands such as Vine, HBO GO, ShowTime Anytime, Comedy Central, Major League Gaming, and more.
But the central focus of this next batch of Xbox apps is placed on a new Twitter app that is fully optimized for use on TVs. The Twitter app integrates a live Tweet stream directly into the OneGuide listings for different television programs, as well as a new "trending" section within the actual TV listings themselves.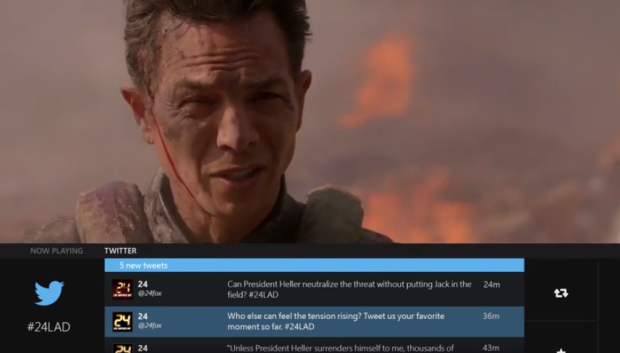 Here is the full list of the 45 (well, technically 46) upcoming apps, including which platforms and regions each one will be available for, as taken from the official Xbox website:
Antena 3. Xbox One: ES
ChiliTV. Xbox One: IT
Comedy Central. Xbox One: US
Crunchyroll. Xbox One: AU, AT, BR, CA, DE, ES, FR, IE, IT, MX, NZ, UK, US
ENCORE Play. Xbox One: US
EPIX. Xbox One: US
Filmbox Live. Xbox 360: AR, AU, AT, BE, BR, CA, CL, CO, CZ, DK, FI, FR, DE, GR, HK, HU, IN, IE, IL, IT, JP, MX, NL, NZ, NO, PL, PT, RU, SA, SG, SK, ZA, KR, ES, SE, CH, TW, TR, AE, UK, US
Fox Play. Xbox One: MX, BR. Xbox 360: MX, BR, AR, CO, CH
Frightflix. Xbox One: US
FXNOW. Xbox 360: US
Gol TV. Xbox One: ES
GoPro. Xbox One: US, CA, MX, UK, FR, DE, IT, ES, AU, BR, AT, NZ, IR
HBO GO. Xbox One: US: Xbox 360: MX, BR, AR, CO, CH
iHeartRadio. Xbox One: US
Infinity. Xbox One: IT
IVI. Xbox 360: RU
KDrama. Xbox One: AU, AT, BR, CA, DE, ES, FR, IE, IT, MX, NZ, UK, US. Xbox 360: AR, AU, AT, BE, BR, CA, CL, CO, CZ, DK, FI, FR, DE, GR, HK, HU, IN, IE, IL, IT, MX, NL, NZ, NO, PL, PT, RU, SA, SG, SK, ZA, ES, SE, CH, TW, TR, AE, UK, US
maxdome. Xbox One: AT, DE
MLG. Xbox One: US, UK, CA, AU
MOVIEPLEX Play. Xbox One: US
MTV. Xbox One: US
NBA. Xbox One: AT, AU, BR, CA, FR, DE, IE, IT, MX, ES, NZ, UK, US
NHL. Xbox One: US, CA, MX, UK, FR, DE, IT, ES, AU, BR, AT, NZ, IR. Xbox 360: US, CA, MX, UK, FR, DE, IT, ES, JP, AU, BR, NL, SE, RU, TW, PL, IN, HK, TR, BE, AT, NZ, SA, AR, NO, CH, SG, ZA, IR, DK, CO, CL, FI, CZ, HU, IL, GR, PT, SK
Now TV. Xbox One: UK
Picturebox. Xbox 360: UK
Popcornflix. Xbox One: US
ShowTime Anytime. Xbox 360: US
Sky News. Xbox One: UK, IE, US, CA. Xbox 360: UK, IE, US, CA
Sky Online. Xbox One: IT
STARZ Play. Xbox One: US
STV. Xbox 360: UK
Syfy Now. Xbox One: US
Target Ticket. Xbox One: US
TuneIn. Xbox One: US, CA, MX, UK, FR, DE, IT, ES, AU, BR, AT, NZ, IR
TV2. Xbox 360: DK
Twitter. Xbox One: US
USA Now. Xbox One: US
VEO. Xbox One: MX. Xbox 360: MX
Vevo. Xbox One: CA, US, AU, FR, DE, IR, BR,ES, IT, UK, NZ
VH1. Xbox One: US
Vine. Xbox One: US
WATCH ABC. Xbox 360: US
WATCH Disney Channel. Xbox 360: US
WATCH Disney Junior. Xbox 360: US
WATCH Disney XD. Xbox 360: US
Watchever. Xbox One: DE